What You Need to Know About the New Microsoft Edge Browser?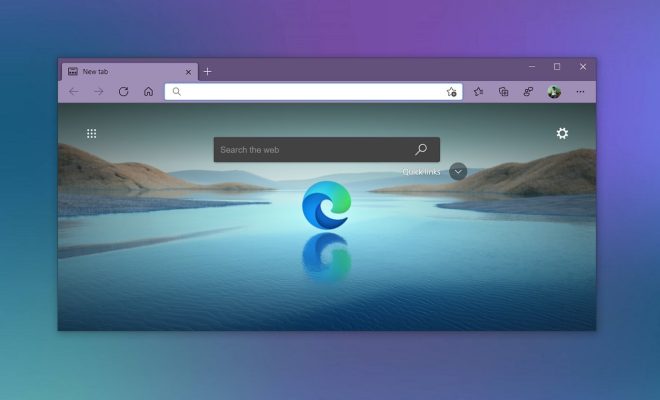 Microsoft recently launched the latest version of its web browser, known as the new Microsoft Edge. This revamped version of the Edge browser is based on the Chromium open-source project, which is also the underlying technology for Google Chrome. As such, the new Microsoft Edge comes with several improvements, including better performance, enhanced security, and a more streamlined user experience. Here's what you need to know about the new Microsoft Edge browser.
Improved Performance and Speed
The new Microsoft Edge is designed to provide users with a faster, more streamlined browsing experience, thanks to its improved performance and speed. It uses less memory than its predecessor, which means you can open more tabs and run more applications without slowing down your computer or causing crashes. Additionally, the new Edge browser loads web pages quickly and efficiently, which means you don't have to wait long for pages to load.
Enhanced Security
Microsoft has taken several steps to enhance the security of the new Edge browser. It comes with built-in protection against phishing scams, malware, and other malicious software. Additionally, Edge allows users to control their privacy settings, including tracking prevention and browser cookies. This feature gives users greater control over their online activity and prevents websites from tracking their browsing history.
Better User Experience
The new Microsoft Edge browser provides a more modern and streamlined user interface, similar to Google Chrome. It features a new tab page that allows you to access your frequently visited sites, as well as news and other content. Moreover, the new Edge also supports Chrome extensions, which means you can expand its functionality by adding extensions from the Chrome Web Store. This feature makes it easier for users to customize their browsing experience according to their specific needs.
Compatibility with Windows 10
The new Microsoft Edge comes pre-installed with Windows 10, and it integrates seamlessly with this operating system. As such, it offers native support for Cortana, Microsoft's virtual assistant, and also includes improved integration with Microsoft apps such as Outlook, OneNote, and Office. Furthermore, users can use the new Edge browser to access the Windows 10 Timeline feature, which allows them to see their recent activity across different devices.