What These Leaders in High-Tech Teaching Know About Successfully Embracing The Digital Age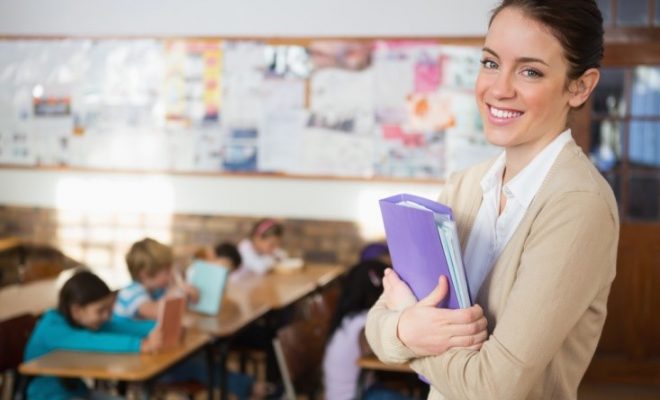 What does successful implementation of technology look like in the real world? Below are three of the current leaders in bringing the modern digital age into the school environment with booming success.
1. The New Technology High School Model Movement
The New Technology High School Model movement began in Napa, California in 1996. The movement had its origins in California, but Indiana has been especially active in promoting the New Tech Model. These school districts claimed they needed to change their existing high school model; they wanted to change the whole high school experience for their students. This model is now being implemented in several schools and is an example of an entire structure of schooling transformed by technology. 
The goal of New Tech is to use group- and project-based learning to generate problem-solving and discussion skills. It's the result of an effort to give students the necessary tools to face the reality of the changing contemporary job market. Students at New Tech schools study by doing research about specific problems in the world, and they have to deliver a production based on what they have learned. At New Tech schools, you will not find classrooms with a teacher talking to a silent listening class. Group learning is an important part of this model. Teachers encourage group learning and become coaches of this learning process, rather than instructors giving a lecture. See the Professional Crossroads for an example of a teacher who incorporated the New Tech model into her classes.
2. WebQuest
WebQuest is a method for students to research using the Internet. It was developed by Bernie Dodge of San Diego University. This method includes a wide array of learning activities designed for students to develop research skills. The goal is to find all the information they need from the Internet. Through different assignments students learn to find useful and accurate information from the Internet. They are required to do research during classes and outside school, working together in groups, which encourages cooperation and making group decisions. Dodge found that students who used WebQuest were much more involved with the subject they were researching and asked more complex questions. This led to a better understanding of the issue being studied. It's important to note that the main factor was not the technology itself, but how well technology resources were used
3. Project CHILD
Project CHILD (Computers Helping Instruction and Learning Development), which is based on research conducted by Florida State University, demonstrates how teachers can incorporate technology into common teaching practices. The program is designed for children from kindergarten through fifth grade, and emphasizes reading, writing, mathematics, science, and social studies. Teachers work in cluster teams consisting of three individuals, each focusing on one subject area: reading, writing, or math. Students receive instruction from the teacher and rotate through three stations to complete the work: computer station, textbook station, and activity station; all the while using technology, paper and pencil, and hands-on work. A fourth station is used for small-group tutorials or assistance for individuals. The advantages of this type of program are that students receive the same amount of time in different areas of work, and this allows teachers to individualize instruction. And the teacher isn't the only source of knowledge, permitting students to get different points of view and learning from information sources as well as from each other.
Do any of these stories resonate with you? Do any provide an example you could follow in your own teaching? Don't be afraid to try out what others have already found to work. Look around for other success stories for inspiration. Let others' success help move you and your students forward too!