What Parents Should Know About Edtech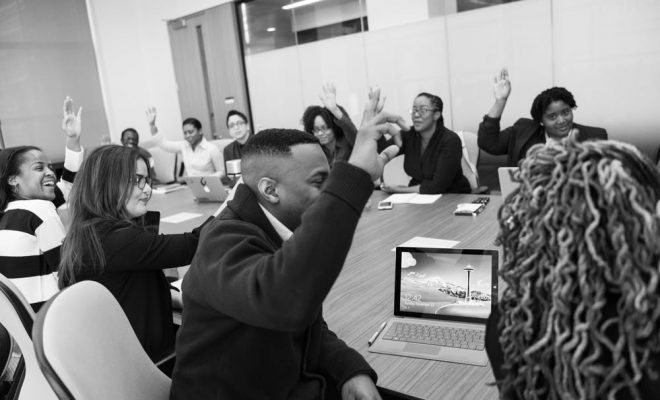 In today's exciting world, parents want to be included more and more in all the different parts of their kid's schooling. Like some schools, parents are often skeptical about their kid's use of tech but are receptive about its use when it is in a learning context.
When parents are skeptical about the use of tech in schools, it is up to educators to introduce parents to the institution's policies around the use of tech in their kid's education. In this article, we will discuss all of the things that parents should know about tech.
Tech and communication
With tech, parents can receive up to date information on how their kid is doing academically, by way of electronic-based communication. Parents are also able to receive essential information about a school's activities. Parents also want to know what kinds of tech will be utilized in their child's school. Having this information enables parents to become more supportive of tech at home and feel safer about their kid's use of tech.
Tech and child safety and privacy
Before learners begin using tech, schools must first inform the parents about their digital citizenship policies. This allows parents, educators, and administrators to all be on the same page about learners' safety and privacy. It also ensures the ethical use of the tech. These communications should take place before the onset of a new school year so that there are no delays in starting a new grade with the help of tech.
Information communicated to parents should encompass the school's stance about cyberbullying. Parents should be told about the school's tech privacy measures, as this has direct impacts on a learner's safety.
Facts such as the location of the device and the information stored on it are of paramount importance when it comes to privacy. Parents will also want to know whether or not the school has apps to protect kids against seeing inappropriate content. A kid's access to an internet-enabled device is not a trivial matter, especially if parents are not always available to supervise the kid's use of it.
How tech tracks academic progress
The use of tech in schools brings with it two different kinds of goals. The first is using tech to track a learner's progress with increasingly complicated work. Parents can track their kid's progress with writing, reading, critical thinking, and problem-solving by seeing the entirety of their work through digital apps.
Another type of goal setting is done around how the tech in question is utilized. Parents and educators could collaborate to set proficiency standards on how much knowledge a kid has related to their utilization of tech. For instance, kindergarten learners might have a goal of learning how to locate all the letters on a keyboard, and third graders could be using smart boards to create 3-D shapes for math class.
How tech enhances the learning experience
Parents can engage with educators and school administrators about how tech is being utilized to augment experiences within the classroom. Educators must be able to tell parents how tech is facilitating the transfer of knowledge as well as classmate to classmate learning and bonding. Each educator should also be able to explain to parents why they have chosen specific devices or apps to utilize in the class.
When parents are provided with an app a test on their own, they need to be able to provide feedback to the educator about how they feel it could be utilized to enhance classroom experiences. If a kid has a particular passion or interest in learning about tech-related subjects like programming or robotics, educators should be able to integrate that interest within the classroom activities.
How tech augments the teaching and learning process
Once a kid has a tech device in hand, then parents can get matching apps to utilize on their devices. This allows families to offer tech learning experiences away from school. Parents can demo the apps and get an overview of what their kid is doing with them away from home. Parents can ask why the school is using a specific app or device and how its use helps learners reach essential educational objectives. Although parents can see the benefits of having their kids use of tech in the classroom, they also do not want to see classroom educators, librarians, and other school staffers turned obsolete by the growing utilize of tech.
It is essential that parents can see for themselves the amazing educational opportunities that tech can provide to their kids. Even though this way of educating learners may be very different from what parents experienced throughout their early years, it is keeping with the times and preparing kids for a future that is filled with tech. Being able to embrace tech can help parents and their kids collaborate to achieve a greater level of academic success.
We all know kids utilize devices like smartphones, tablets, Chromebooks, and laptops at school, and they also often use a vocabulary full of tech jargon that may seem like an entirely different language. One reason is that parents are not always familiar with the world of edtech, or "tech." The truth is that edtech is an essential part of education today, and parents should not be intimidated by it.