What is Workflow Management Software?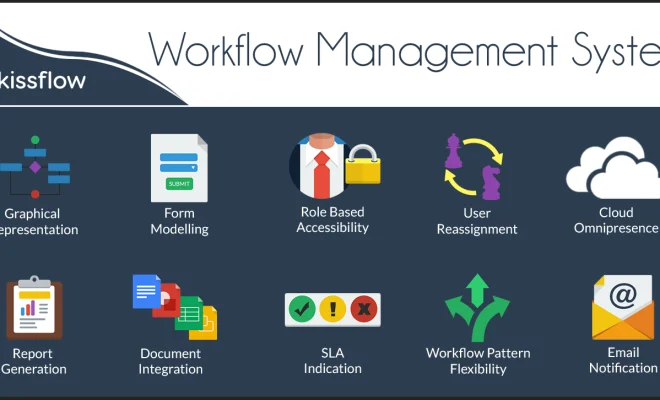 Workflow management software is a powerful tool that allows businesses to streamline their processes and improve productivity. This software helps organizations to automate their workflows by coordinating tasks, processes, and people in a systematic manner. It is a centralized software that enables you to keep track of various tasks, projects, and processes across different departments in your business.
In simple terms, workflow management software is a program that helps you to manage a series of tasks, activities, and steps that are required to complete a particular project. It allows you to track the progress of your tasks and keep your team members informed about what needs to be done next. It is used in a variety of industries such as healthcare, finance, manufacturing, and more.
One of the main benefits of workflow management software is that it increases efficiency and productivity. It automates repetitive tasks and helps to eliminate errors that may arise from manual processes. With the software, you can easily create workflows that enable you to streamline your processes and reduce the time required to complete tasks.
Another benefit of workflow management software is that it improves communication between team members. It allows you to assign tasks to specific team members and keep everyone in the loop about the status of each task. This helps to reduce communication breakdowns and fosters a culture of collaboration and teamwork.
Workflow management software also comes with reporting and analytics capabilities that provide insights into your workflow processes. This allows you to identify bottlenecks and inefficiencies in your workflows, and make data-driven decisions to improve your processes.