What is VSync, and Should I Turn It On or Off?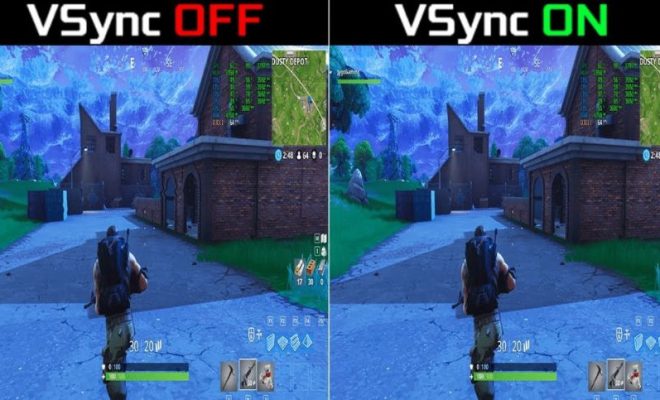 VSync, also known as Vertical Sync, is a technology that aims to improve the visual experience of video games by synchronizing the frame rate of the game with the refresh rate of the monitor. When VSync is enabled, the game's frame rate is limited to the refresh rate of the monitor, which prevents tearing and stuttering and creates a better-looking image. However, it can also cause input lag and decrease overall system performance. But, should you turn it on or off?
The answer is not straightforward as it depends on several factors. One of the main reasons to enable VSync is to reduce screen tearing, which happens when the monitor's refresh rate is not in sync with the game's frame rate. This can be distracting and ruin the gaming experience. VSync eliminates this problem by capping the frame rate at the monitor's refresh rate, ensuring a smoother visual experience.
However, turning on VSync can also cause input lag, which is the delay between pressing a button and the corresponding action happening on the screen. This delay can be frustrating and affect your gaming performance, especially in fast-paced games. The input lag is caused by VSync waiting for the monitor to refresh before sending the next frame, resulting in a delay in rendering the image.
Another downside of VSync is that it can decrease system performance, especially if you have a lower-end PC. VSync requires additional processing power to synchronize the frame rate and refresh rate, which can reduce the overall performance of your system. This is particularly noticeable in games with more demanding graphics where the system is struggling to maintain a steady frame rate.
So, should you turn VSync on or off? It depends on your preferences and gaming setup. If you have a high-end PC and want a visually polished gaming experience, turning on VSync could be a good option. However, if you are a competitive gamer and need fast reactions and minimal input lag, disabling VSync may be the way to go.