What Is VMware ESXi and Which Operating Systems Does It Support?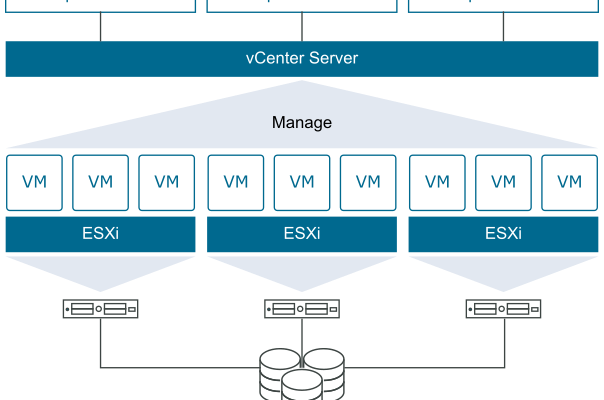 VMware ESXi, also known as VMware vSphere Hypervisor, is a bare-metal hypervisor that allows multiple virtual machines to run on a single physical server. ESXi is part of the VMware vSphere suite and is designed to provide a reliable and efficient virtualization platform for businesses of all sizes.
ESXi is a lightweight, high-performance hypervisor that provides virtualization at a lower cost compared to traditional server hardware. It is also a highly secure platform that is widely used in data centers, cloud environments, and small and mid-sized businesses.
ESXi supports a wide range of operating systems for virtualization, including:
1. Windows Server: ESXi supports all Windows Server editions, including Windows Server 2019, Windows Server 2016, and Windows Server 2012 R2.
2. Linux: ESXi supports a variety of Linux distributions, including Red Hat Enterprise Linux, CentOS, Ubuntu, and SUSE Linux Enterprise Server.
3. Other operating systems: ESXi also supports other operating systems, such as FreeBSD, Solaris, and NetWare.
ESXi provides a range of features and tools that simplify the virtualization process and make it easy to manage virtual machines. These include:
1. vCenter Server: A centralized management tool that allows you to manage multiple ESXi hosts and virtual machines.
2. Virtual Machine File System (VMFS): A high-performance file system that provides shared access to virtual machine disk files.
3. vMotion: Enables live migration of virtual machines from one host to another without any downtime.
4. Distributed Resource Scheduler (DRS): Automatically manages virtual machine resources across multiple ESXi hosts for optimal performance.