What Is the Ring Doorbell and How Does It Work?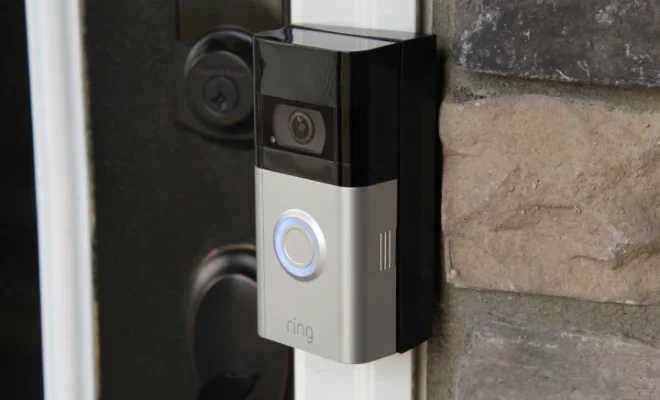 The Ring Doorbell is an innovative product that has revolutionized the way we approach home security. It is a video doorbell that can be installed on the front door or gate of a home. The device includes a high-definition camera that streams live video to a smartphone app, allowing a homeowner to see who is at the door no matter where they are.
So, how does the Ring Doorbell work? When someone rings the doorbell, the camera immediately starts streaming live video to the app. This allows the homeowner to see and communicate with the visitor, no matter where they are. The device also includes motion sensors that can detect when someone approaches the door, even if they don't ring the bell. This can be helpful for those who want to keep an eye on their property when they're away.
The Ring Doorbell also includes a two-way communication feature, which allows the homeowner to speak with the visitor through the app. This can be useful for letting delivery drivers know where to leave a package, or for telling solicitors that you're not interested in their services.
In addition to the live video and two-way communication features, the Ring Doorbell also includes a number of other security features. For example, the app can send alerts when the device detects motion, and it can even record video clips of suspicious activity. This can be helpful for keeping track of potential burglars or trespassers.
Finally, the Ring Doorbell is easy to install and set up. It comes with all the necessary hardware, and the app provides step-by-step instructions for getting it up and running. Once installed, the device can be customized to fit the needs of the homeowner, with adjustable motion detection zones and other settings.
Overall, the Ring Doorbell is an incredibly helpful device for anyone who wants to increase their home security. With its live video streaming, two-way communication, and motion detection features, homeowners can stay in control of their property no matter where they are.