What Is the Best Way to Set Up a Surround Sound System?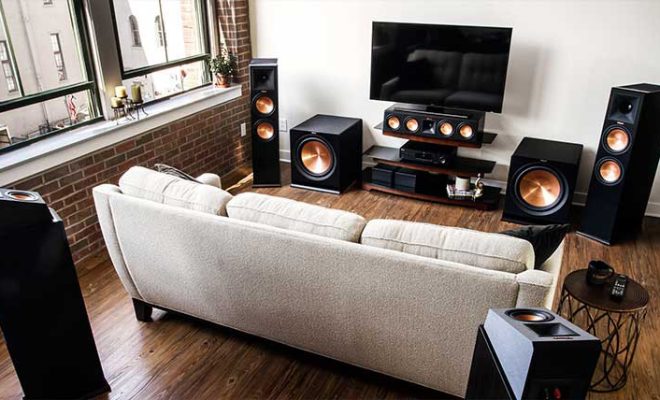 When it comes to watching movies or listening to music, having a surround sound system can enhance the experience greatly. However, setting up such a system can be a daunting task for many people. Here are some tips on how to set up the best surround sound system.
1. Choose the right room
The first step in setting up a surround sound system is to choose the right room. The ideal room for a surround sound system is one that is square or rectangular in shape, with no odd angles or curves. This will allow the sound to travel evenly throughout the space.
2. Choose the speakers
The next step is to choose the speakers. The number of speakers you need will depend on the size of the room and your personal preferences. A typical surround sound system consists of five speakers and a subwoofer, but you can add more speakers for a more immersive experience.
When choosing speakers, pay attention to the frequency response, sensitivity, and power-handling capacity. Look for speakers that are compatible with your receiver and are of the same brand and series for a seamless audio experience.
3. Position the speakers
Once you have chosen your speakers, it's time to position them. The front left and right speakers should be placed at equal distances from the TV, with the center speaker placed above or below the TV. The rear left and right speakers should be placed behind the viewing position, ideally at ear level.
The subwoofer can be placed anywhere in the room, and it's recommended to experiment with different positions to find the sweet spot for the best bass response.
4. Set up the receiver
The receiver is the heart of the surround sound system, and it's important to set it up correctly. Connect the speakers to the corresponding ports on the receiver and follow the instructions to calibrate the system. This will ensure that the sound is evenly distributed and aligned with your viewing position.
It's also recommended to adjust the settings on the receiver to suit your personal preferences, such as adjusting the bass and treble levels and setting the delay for the rear speakers.
5. Fine-tune the system
Once everything is set up, it's time to fine-tune the system. Play a movie or music and listen carefully to the sound. Adjust the settings on the receiver to find the optimal balance between the different speakers, volume levels, and other settings.