What is Service Life Cycle Management (SLM)?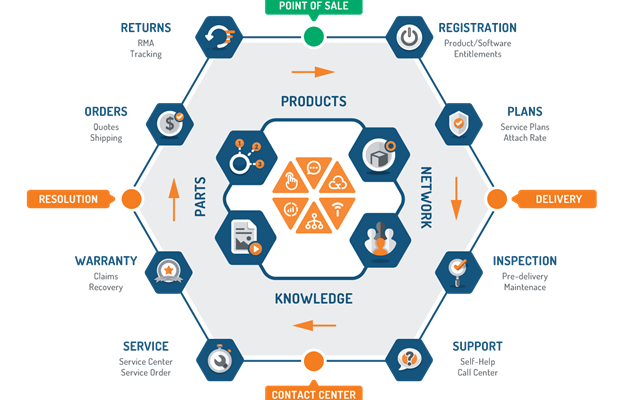 Service Life Cycle Management (SLM) refers to managing and optimizing the complete life cycle of a service, from its conception stage to its retirement. SLM focuses on the service delivery process and ensures the optimal operation of all service elements, including service strategy, design, transition, operations, and continuous improvement.
SLM encompasses the process of identifying, defining, measuring, and improving the overall quality and efficiency of a service throughout its life cycle. It involves establishing policies and procedures for the service delivery process and providing effective communication to stakeholders.
Service life cycle management is essential for service providers to maintain competitive edge by effectively managing the cost, quality, and customer satisfaction levels of their services. The following describes the various stages of the service life cycle:
Service Strategy: This is the initial phase where service providers identify the objectives and goals for their service. It involves market research, segmentation, and analyzing customer needs to define the target market and service portfolio. The aim of this stage is to establish a service pipeline that aligns with the organization's goals and objectives.
Service Design: The service design stage is focused on developing the service offering to match the identified customer needs. This involves developing and documenting the service offerings, customer interfaces, and service processes. The design stage evaluates the feasibility and potential impact of the service offering, and ensures that the service meets the required service level agreements (SLA).
Service Transition: At this stage, the service is tested, customized, and deployed to production. The service transition stage involves coordination and collaboration among teams and stakeholders to ensure a smooth deployment. It also involves testing the service to validate that it is working as intended and that the required SLAs are met.
Service Operation: This stage manages the delivery of the service and ensures it is meeting the customer's expectations. Service operation involves monitoring and managing service events and incidents, and initiating appropriate processes to address any issues that may arise. It also involves maintaining the service levels, security, continuity, and compliance requirements of the service.
Continual Service Improvement: The final stage of the service life cycle focuses on ongoing improvement and the adaptation of the service to better fit changing customer needs. Continual service improvement involves identifying areas where the service can be improved, implementing those improvements, and measuring their success. This stage ensures that the service keeps up with technological advancements and customer expectations.