What is semantic technology?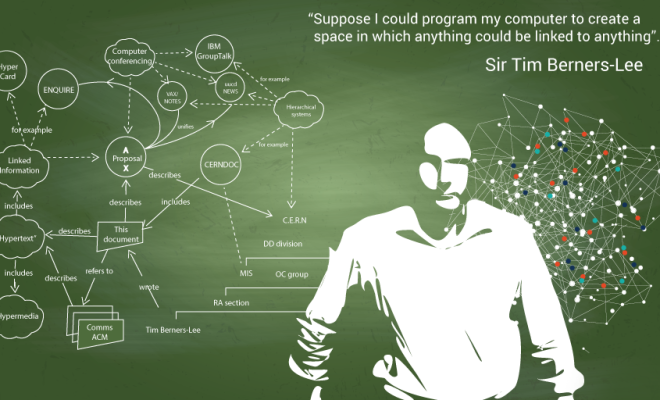 As technology progresses, the world of information keeps increasing exponentially, and it has become difficult for people to manage and analyze it effectively. Hence, it is necessary to create intelligent systems that can understand and organize this information in a meaningful manner. One such system is the semantic technology, which has taken the world by storm, with a growing awareness of its importance.
Semantic technology, also known as semantic web, is a set of concepts, standards, and tools that enable machines to understand and interpret the meaning of information and data. It is an interdisciplinary field that combines elements of artificial intelligence, computer science, linguistics, and information science. Its main goal is to enhance the interpretation and analysis of data by facilitating greater machine understanding of the meaning of content.
The semantic web aims to achieve interoperability among diverse applications and data sources. It allows computers to offer data in a format that is understandable by other systems, thus enabling the discovery, sharing, and reuse of data. This technology focuses on creating a common framework for data description, integration, and sharing, based on a shared set of standards and protocols. This standardization is key to the success of semantic technology since data is only useful when it is organized consistently and efficiently.
One of the key tools used in semantic technology is the Resource Description Framework (RDF), which provides a standard way of describing resources on the web so that machines can easily understand and interpret them. RDF is a framework that helps in creating a database of information that can be efficiently queried and analyzed by search engines or other applications. It allows the creation of a linked data set where information can be connected across different sources, establishing interconnections and relationships that can be easily traced and navigated.
Another essential technology in the semantic web world is the Ontology, which is the specification of a conceptualization of a domain. In simple terms, Ontology helps to define different concepts and their relationships that are related to each other in a particular domain. It is the backbone of the understanding of the categories and concepts that form the basis for the data integration process.
The semantic technology is transforming the way data is analyzed and interpreted in various fields such as medicine, biotechnology, finance, and e-commerce, among others. For instance, in the healthcare industry, semantic technology is being used to extract valuable insights from a massive amount of unstructured medical data. Doctors can rely on semantic technology to identify potential causes of diseases based on the symptoms presented by a patient.