What Is S-Video (Separate-Video)?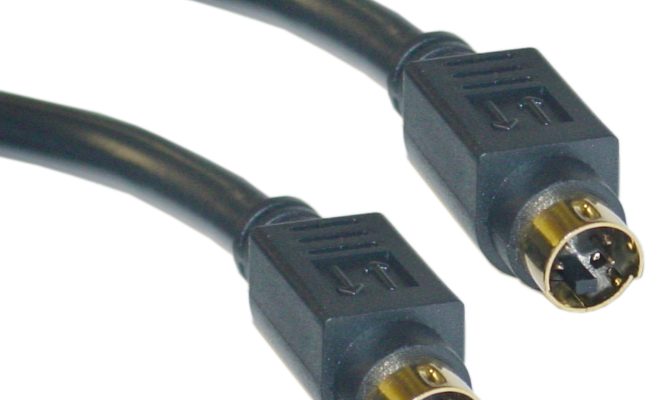 S-Video, or Separate-Video, is a video connector commonly used for analog video signals. It was first introduced by JVC in 1987 and has since become a standard feature on many consumer electronics devices, including televisions, DVD players, camcorders, and game consoles. S-Video provides a higher-quality video signal than composite video cables and is often used in professional video applications.
S-Video cables have a round, four-pin connector that carries separate video signals for luminance (brightness) and chrominance (color). By separating the luminance and chrominance signals, S-Video eliminates the interference and cross-color artifacts that can occur with composite video cables. This results in a sharper, clearer, more detailed image with more accurate colors.
One important point to keep in mind when dealing with S-Video cables is that they only transmit the video signal, and not the audio signal. Therefore, you will need to use a separate cable for audio, such as a pair of RCA cables or a digital audio cable.
S-Video cables are available in various lengths and can be purchased at most electronics stores or online retailers. They are typically color-coded yellow to help identify them among other cables.
While S-Video is still widely used, it is gradually being phased out in favor of newer digital video connectors like HDMI and DisplayPort, which offer even higher-quality signals and greater versatility. Nevertheless, S-Video remains a reliable option for analog video connections, and is still the preferred choice in certain situations, such as older gaming consoles and certain types of video production.
In conclusion, S-Video represents a significant step forward in video quality when compared to composite analog video cables. While it may no longer be the go-to option for high-quality video connections, it remains a reliable and widely-used choice in certain situations. Whether you are a casual video enthusiast or a professional videographer, understanding the principles of S-Video can help you make informed choices about your equipment and get the best performance out of your video devices.