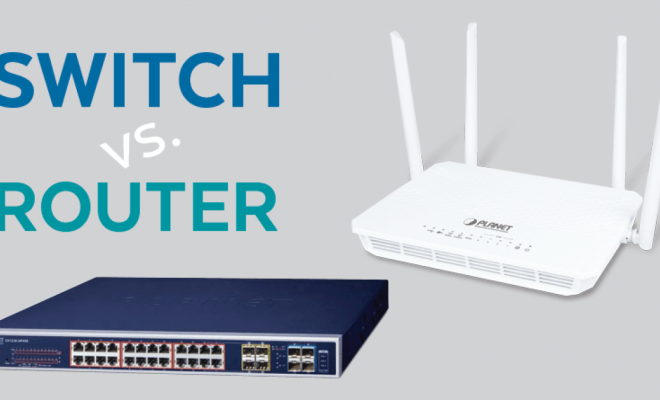 Routing switch refers to a versatile device that is electronically designed to connect multiple networks by routing traffic through the most efficient path, where traffic can be categorized based on protocol, network address or other criteria. Routing switches are significant in offering network administrators the ability to combine high-performance switching with intelligent routing, hence, creating a network platform that is scalable and adaptable to meet the needs of complex or evolving networks.
Routing switches often deploy advanced algorithms such as Spanning Tree Protocol (STP), Virtual LAN (VLAN) and Dynamic Host Configuration Protocol (DHCP) to ensure the efficient flow of network traffic. The STP is vital in detecting and preventing network loops that can lead to data collisions or even network outages, while the VLAN provides for network segmentation by partitioning devices into separate groups or subnets that can be easily managed. DHCP protocol further allows the automatic allocation of IP address to connected network devices, removing the manual configuration of network devices by IT administrators.
One of the key benefits of incorporating routing switches within a network infrastructure is their ability to manage bandwidth usage. Routing switches use QoS (Quality of Service) features to prioritize traffic within the network. This ensures that critical traffic, such as VoIP (Voice over Internet Protocol) and video conferencing, is given priority over non-essential traffic, such as email or file sharing.
Additionally, routing switches provide a routing table that identifies the best path for traffic between networks, this enables the avoidance of network congestion and minimizes data loss. The routing tables on routing switches are regularly updated to enable utilization of the fastest and most reliable path available at any given time.