What Is OpenStreetMap and Should You Be Using It?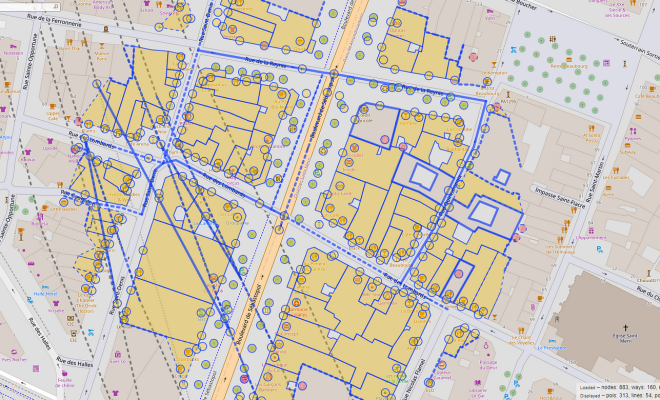 OpenStreetMap, also known as OSM, is a collaborative platform for creating and sharing mapping data. It's a free and open-source project that was founded in 2004 and has been growing ever since. OSM's mission is to create a global, crowd-sourced map that anyone can contribute to and use.
The mapping data on OpenStreetMap is created by volunteers who contribute geographic information using their GPS devices, aerial imagery, and their knowledge of the local area. The data is then edited and verified by the community of users to ensure its accuracy and completeness.
OpenStreetMap provides a wide range of mapping data, including roads, buildings, parks, and other points of interest. Anyone can access this data through the OSM website or by downloading it in various formats for use in software applications.
The main advantage of using OpenStreetMap is that it's an open data platform. Unlike other mapping platforms, such as Google Maps or Apple Maps, OSM's mapping data is available to everyone for free. Users can access it for personal or commercial use, without the need for licensing or paying fees.
Another advantage of OSM is its flexibility. Because it's an open-source project, users can adapt the data to suit their specific needs. For example, a community group could use OSM to map the location of local health clinics in a rural area, making it easier for people to access healthcare.
Should you use OpenStreetMap? It depends on your needs. If you're looking for a detailed and accurate map that covers a wide range of locations, then OpenStreetMap is a good choice. It's a great resource for anyone who needs mapping data for personal or commercial use.
However, OpenStreetMap still has some limitations. While it has a large and dedicated community of users, it may not be as comprehensive or up-to-date as commercial mapping platforms like Google Maps. Additionally, the user interface may not be as user-friendly, which can make it more difficult for new users to contribute or use the data effectively.
Overall, OpenStreetMap is a valuable tool that provides users with free and open-source mapping data. It's a great option for anyone who needs mapping data for personal or commercial use, and wants the flexibility to adapt it to their specific needs. However, it may not be the best option for everyone, depending on their specific needs and skill set.