What Is My Email Address? How to Find Out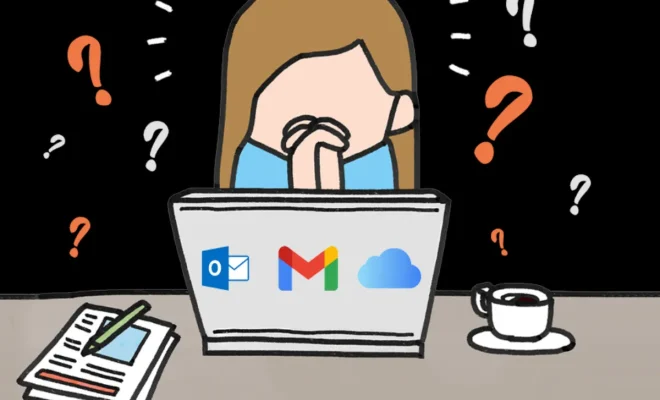 In today's world, millions of people use email as their primary means of communication. Whether you're applying for a job, sending photos to family members, or setting up an appointment with your doctor, having an email address is essential. But perhaps you're wondering, "what is my email address?" well, fear not. We're here to help.
The first step in finding out what your email address is to check the email application that you use, whether it be Gmail, Yahoo or Outlook. Your email address is usually displayed prominently on the application's main screen. Look for an icon that says "Inbox" or a similar heading, and then look for your email address displayed next to or below it.
If you can't find your email address in your email application, there might be a chance that you've deleted your account or your email application has logged you out. If that is the case, the only way to find your email address is to recover your account. This process can vary depending on which email platform you use.
For example, Gmail has a feature called the "Account Recovery" tool, which you can use to get back into your account, even if you've forgotten your email address. You'll need to provide information like your full name, date of birth, phone number, and other details. Once you've completed this process and verified your identity, Gmail will display your email address to you.
If you use Yahoo mail, you can recover your account similarly. You'd have to follow the "Forgot Username" button and enter your recovery email address or phone number to verify ownership of the account.
For other email applications such as Outlook, you can try to find your email address through the Microsoft Account Recovery page.
In conclusion, if you've lost or can't remember your email address, don't despair. There are several ways to recover it, depending on which email application you use. If all else fails, you can always create a new email address, but it's always best to try to recover your old email address if you can. So, go ahead and discover your email address and never miss those important messages again.