What Is Kik and Why Do Teenagers Love It?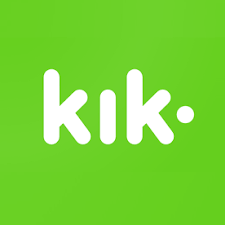 Kik Messenger, commonly known as Kik, is a popular messaging app that has taken the teenage world by storm. The app has been around since 2010 and boasts of over 300 million registered users globally.
Kik provides users with an unlimited number of group chats and a wide array of emoticons and stickers, enabling them to express their feelings quickly and efficiently. Unlike conventional messaging apps that use phone numbers to register users, Kik only requires a name and an email address. This feature makes it simple for teenagers to create fake identities, set up anonymous profiles, and communicate without being identified.
Perhaps one of the main reasons why teenagers love Kik is its privacy and anonymity features. Users can chat with strangers without being identified, which is an attractive proposition for teenagers keen on exploring their social boundaries. Kik is the perfect platform to make new friends, connect with like-minded individuals, and share experiences without judgment, especially for those who might find regular social interactions daunting.
Another feature that makes Kik popular is its integration with third-party apps that allow users to access a wide range of services from directly within the app. Teenagers can use Kik to play games, share music and photos, or even shop without having to leave the app. This feature has turned Kik into a one-stop-shop for the modern teenager, providing convenience and entertainment all in one place.
However, Kik's anonymity feature has also made it a popular platform for cyberbullying, sexting, and other forms of online harassment. The app has been in the limelight for all the wrong reasons with reports of predators using the platform to lure unsuspecting teens into dangerous situations. Parents are encouraged to monitor their children's interactions on the app and educate them on safe internet behavior.