What is Instructional Technology?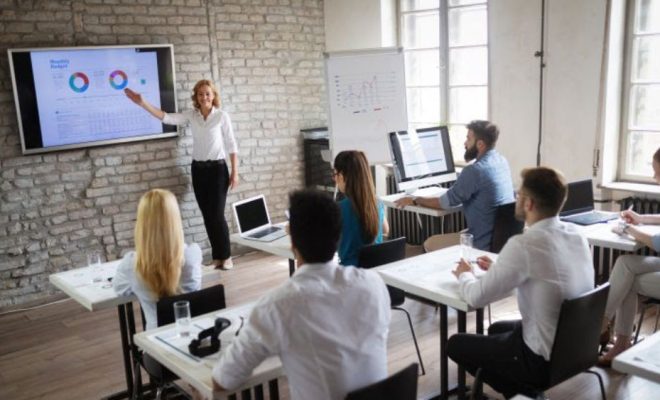 Instructional technology is the practice of using technology to improve the learning process. This includes the use of digital tools, multimedia resources, and other technologies that can help teachers create engaging and effective educational experiences. It is a growing field that offers enormous potential for educators, learners, and institutions alike.
Instructional technology has its roots in the development of educational media in the early 20th century. In the 1920s and 30s, educators began experimenting with things like educational films and radio broadcasts as a way to reach large numbers of students. With the advent of television in the 1950s, educational programming became more sophisticated, with programs like Sesame Street and The Electric Company targeting young learners.
Over the years, instructional technology has continued to evolve, incorporating new technologies like computers, the internet, and mobile devices. Today, there are a wide range of tools available to educators, from learning management systems and online course platforms to virtual reality simulations and educational apps.
One of the major benefits of instructional technology is that it allows educators to create more personalized learning experiences for their students. With digital tools, teachers can easily adapt lessons to meet the needs of individual learners in ways that would have been impossible just a few decades ago. This can improve learning outcomes and help students feel more engaged and motivated.
Instructional technology can also be a powerful tool for increasing access to education. Online courses and educational resources make it possible for students around the world to access high-quality education, regardless of their geographical location. This can be particularly important in areas where access to traditional educational institutions is limited.
Of course, like any tool, instructional technology has its limitations and drawbacks. There is a risk that teachers and students may become overly reliant on technology, at the expense of other important skills and abilities. There is also a risk that only those with access to the latest technology will benefit from these innovations, creating new inequalities in the educational system.
Despite these challenges, instructional technology remains an exciting and rapidly growing field. As technology continues to evolve, its potential for improving the educational experience will only continue to grow. Educators who embrace instructional technology will be better positioned to help their students succeed, both in the classroom and beyond.