What is Information Technology (IT)?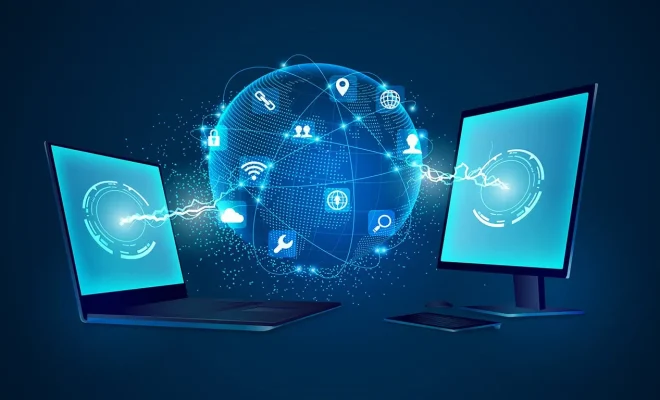 Information Technology (IT) is a broad area that encompasses all forms of technology used to create, store, process, and share information. IT includes hardware, software, networking, and data management technologies that support businesses, organizations, and individuals. IT has revolutionized the way we interact and access information, and it plays a critical role in helping organizations improve efficiency, productivity, and competitiveness.
Hardware
IT hardware refers to the physical components used to build and operate computers and other devices, such as servers, storage devices, mobile devices, and networking equipment. These components include processors, memory, hard drives, routers, and switches, among others. IT hardware is constantly evolving and becoming faster, more powerful, and smaller, enabling the creation of new products and services.
Software
IT software is a collection of computer programs that allow users to perform specific tasks. Software can be divided into two categories: system software and application software. System software includes operating systems such as Microsoft Windows, macOS, and Linux. Application software includes programs such as Microsoft Office, Adobe products, and internet browsers such as Google Chrome or Safari. IT software is used to automate processes, create reports, analyze data, and provide solutions to complex problems.
Networking
Networking involves the communication between two or more devices, which can be accomplished via wired or wireless connections. Networking technologies include local area networks (LANs), wide area networks (WANs), and the internet. Networking technologies are essential for business communications, file sharing, and efficient data transfer.
Data Management
IT data management involves the collection, storage, organization, and retrieval of data. This includes databases, data warehouses, data mining, and business intelligence tools. Data management technologies enable organizations to make informed decisions by analyzing historical data, creating reports, and predicting future events.
The Importance of IT
IT has transformed the way we live and work today. It has revolutionized the business world, enabling organizations to streamline their operations, reduce costs, and provide better customer service. IT has also created new industries and markets, such as mobile apps, e-commerce, and social media.
In conclusion, Information Technology is a broad field that encompasses a broad range of technologies used to manage and share information. It is essential for organizations that want to remain competitive in today's fast-paced business environment. IT has changed the way we live and work today and will continue to drive innovation and growth in the future.