What Is Carrd and How Does It Work?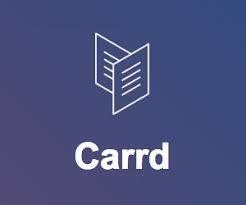 Carrd is a website builder and web publishing platform that allows users to create stunning web pages with ease. It is a minimalist, drag-and-drop website builder that provides users with a simple way to create websites without the need for any coding knowledge.
Carrd is an excellent platform for creating simple landing pages, online portfolios, personal websites, and standalone web pages. The platform is incredibly easy to use, and users can get their professional-looking website up and running in minutes. Carrd's unique drag-and-drop interface, combined with its pre-built templates, allows users to create websites without even having to write a single line of code.
The platform offers a range of page types, including one-click templates and customizable blocks. Users can choose from various responsive templates, including blog, ecommerce, event, personal, portfolio, and more. In addition, the platform allows users to customize the design of their website based on their preferences, such as color schemes, font choices, and layout options.
Carrd is also mobile-friendly, meaning that all of the websites created with the platform are optimized for viewing on mobile devices. The platform's responsive design ensures that the website automatically adjusts to fit the user's device screen, providing a seamless browsing experience.
One of the best things about Carrd is its affordability. The platform offers a free plan, which allows users to create up to three pages on their website. It also offers a paid plan, which provides users with access to more advanced features, such as custom domains, additional pages, and premium templates.
To get started with Carrd, users need to create an account and select a template. After that, they can customize the template based on their preferences using the drag-and-drop editor. Once the design is complete, users can publish their website. The platform provides users with the option to either use a subdomain provided by Carrd or to purchase a custom domain name.
In conclusion, Carrd is an excellent platform that provides a simple and affordable way to create professional-looking websites without any coding knowledge. Its drag-and-drop editor, mobile-friendly design, and customizable templates make it an excellent option for those looking to create landing pages, portfolios, personal websites, and standalone web pages.