What Is BlueStacks? Emulating Android Games on PC/Mac, Explained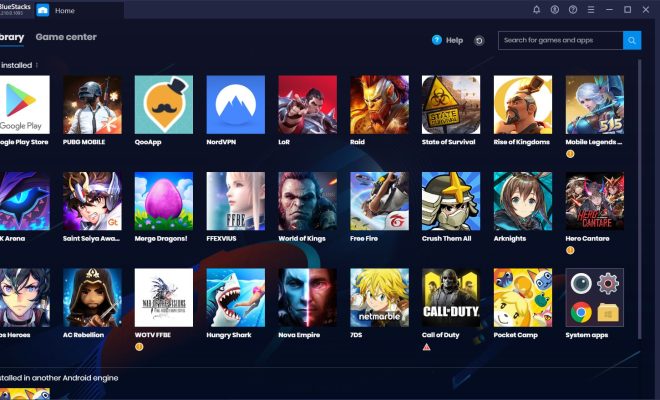 BlueStacks is a software application that allows users to emulate Android games on their PC or Mac. With BlueStacks, users can enjoy their favorite Android games on a bigger screen and use a keyboard and mouse instead of a touchscreen interface.
The software was developed by the American technology company BlueStacks Inc. and was first released in 2011. Since then, BlueStacks has become one of the most popular Android emulators on the market.
BlueStacks is easy to use and install. After downloading the software from the BlueStacks website, users can install it on their PC or Mac with just a few clicks. Once installed, the software creates a virtual machine on the user's computer that emulates an Android device.
To use BlueStacks, users simply need to open the application and search for the Android game they want to play. Once they find the game, they can download it and start playing. BlueStacks also allows users to sync their Android device with the software so they can access their saved games and progress.
Emulating Android games on a PC or Mac has several benefits. The larger screen size makes it easier to see the game details, and using a keyboard and mouse can make gameplay smoother and more precise. Emulating the game on a PC or Mac also eliminates the risk of draining the battery of a mobile device, which can be a common issue for avid gamers.
BlueStacks offers a number of features to enhance the gaming experience. Users can customize their keyboard shortcuts, create a virtual joystick for games that require touch controls, and even use high-end gaming controllers for even better performance. BlueStacks also has a built-in recording feature that users can use to capture their gameplay and share it with others.
One of the most significant advantages of BlueStacks is that it allows users to play Android games that are not available on their device's app store. This feature is particularly useful for individuals who want to play games that are exclusive to certain regions or devices.
In conclusion, BlueStacks is a useful software application that offers a simple and convenient solution for emulating Android games on a PC or Mac. With its easy-to-use interface and a variety of features, BlueStacks offers a fun and enjoyable gaming experience for users of all skill levels.