What Is Action Mode on iPhone 14 and iPhone 14 Pro?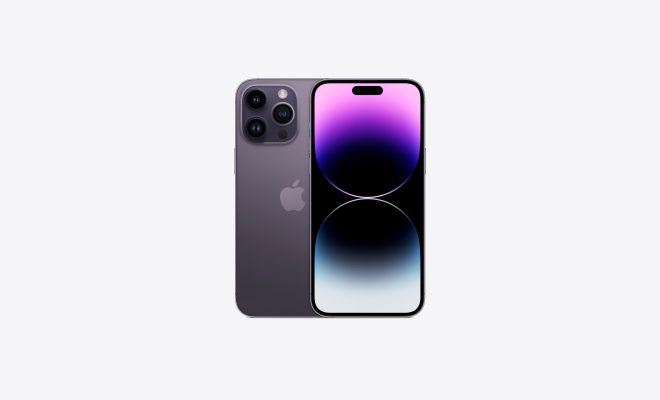 Apple's latest iPhone 14 and iPhone 14 Pro come packed with various new features and upgrades that enhance user experience. One of the most exciting and unique features of these phones is the Action mode.
Action mode is a feature that allows iPhone 14 and iPhone 14 Pro users to capture fast-paced and intense action shots and videos with ease. This feature is ideal for capturing action shots of kids playing, sports, or fast-moving objects and scenes.
Using Action mode is relatively easy, and all you have to do is drag the shutter button to activate. Once activated, the camera app automatically adjusts the settings to ensure you capture a clear image or video without blurring.
Action mode features a high frame rate, which allows the camera to capture a burst of images in quick succession. This means that the camera captures every moment of movement, giving you an intense and dynamic shot or video that you can cherish forever.
The iPhone 14 and iPhone 14 Pro's improved gyroscopic stabilization feature also contributes to the success of the Action mode. The feature ensures that even if you move the phone while capturing the image or video, the final output is still stable, clear, and without blurs.
With Action mode, users can capture up to 120fps in 4K, which ensures that even the slightest of movements is captured seamlessly. The feature also comes with automatic exposure and focus adjustment, ensuring that you capture the perfect shot regardless of the lighting conditions.
Action mode also allows for panning, which means you can capture an object's movement while moving the camera across it. This adds a cinematic element to your videos, making them feel professional and high-quality.
In conclusion, the iPhone 14 and iPhone 14 Pro's Action mode feature is undoubtedly a game-changer in the world of smartphone cameras. With this feature, you can capture fast-moving objects and action scenes with ease, giving you dynamic and high-quality shots and videos that will impress your friends and family. So, next time you are at a sports event, or you see an opportunity for an action-packed shot, make sure to activate this feature and capture the moment like never before.