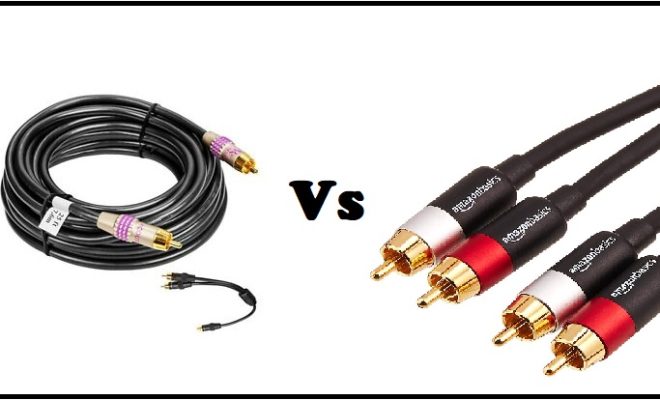 A VGA cable is a popular video cable used to transmit analog video signals from a computer or other electronic device to a monitor or display screen. VGA stands for Video Graphics Array, and it has been the standard video output signal format for computers for many years, although it is now being replaced by newer digital video standards.
VGA cables have been around since the early 1990s when they were introduced by IBM as a standard for desktop computers. The cables provide a reliable and high-quality video signal that is ideal for office, gaming, and other applications that require a clear and crisp picture.
VGA cables typically feature a male 15-pin connector on each end, although some models may have additional pins or different connector types. One end of the cable is plugged into the video output port of a computer, while the other is connected to a display screen, such as a monitor or projector.
The VGA standard supports a range of resolutions and refresh rates, with most modern cables supporting resolutions up to 1920×1080 (Full HD) at 60Hz. However, some older VGA cables may only support lower resolutions and slower refresh rates.
While VGA cables have been widely adopted over the years, they are gradually being replaced by newer digital video standards, such as DisplayPort, HDMI, and DVI. These standards offer higher resolutions, faster refresh rates, and better image quality than traditional VGA cables.
In conclusion, VGA cables are an essential component for any computer, enabling users to connect their devices to a monitor or display screen to view high-quality video content. While newer digital standards are becoming increasingly common, VGA cables continue to be a reliable and cost-effective option for many applications.