What is a USB Flash Drive?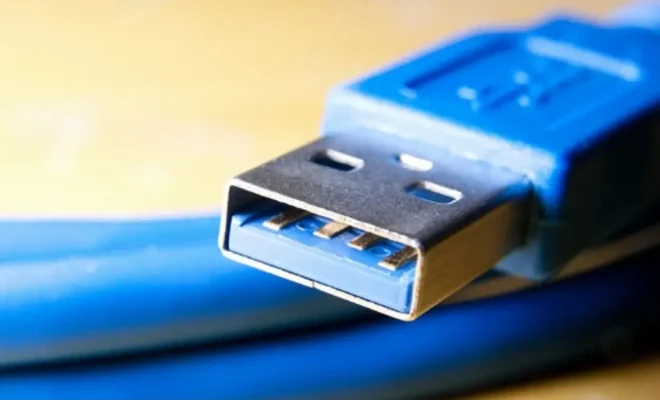 A USB flash drive, also known as a jump drive, thumb drive, or USB stick, is a compact, portable storage device that can be used to store and transfer data between computers or other devices.
The physical design of a USB flash drive is typically small and lightweight, with a plastic or metal casing that protects the integrated circuitry and data storage. The device features a USB connector that allows it to be plugged into a compatible USB port on a computer, laptop, game console, smart TV or other USB-enabled device, without the need for any additional cables or power sources.
USB flash drives are commonly used to store and transfer files, software, media, music, movies, documents, presentations, and other types of data between devices. They are particularly useful for those who need to carry important files with them on the go, such as students, professionals, or travelers, as they can be easily stored in a pocket, wallet or keychain for instant access.
One of the key advantages of USB flash drives is their high level of convenience, as they offer a fast and easy way to transfer files between different devices. Additionally, they are much more reliable than traditional storage devices such as floppy disks or CD-ROMs, as they have no moving parts and are less prone to damage or data loss.
Furthermore, USB flash drives typically offer a large amount of storage space, ranging from a few gigabytes to hundreds of gigabytes, making them suitable for even the most demanding storage needs. Some models also offer additional features such as encryption, password protection, or backup software, to further enhance their functionality and ensure the security of stored data.
In conclusion, a USB flash drive is a compact and versatile storage device that offers an easy way to transfer and store data on the go. It is a must-have accessory for anyone looking to carry their files with them and ensures that they are always within reach when needed. With its high level of convenience, reliability, and versatility, it's no wonder that USB flash drives have become an essential tool for both personal and professional use.