What is a Solid State Drive Array (SSD Array)?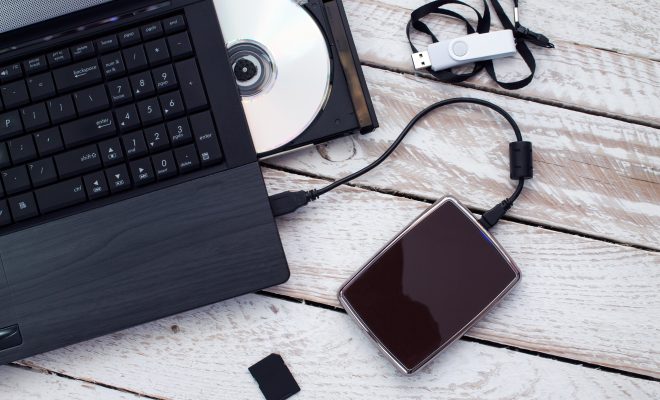 In today's digital age, data storage and access are of paramount importance. As businesses and individuals increasingly generate massive amounts of data, the need for high-performance storage solutions has become more critical than ever. A solid-state drive array, also known as an SSD array, is one such option that provides businesses with a high-performance and reliable data storage solution.
What Is A Solid State Drive Array?
A solid-state drive (SSD) array is a set of SSDs configured in a manner that optimizes storage performance and capacity. It is a type of storage system that houses multiple SSDs organized in a way as to provide aggregate storage capacity, high read-write speeds, and fault tolerance.
Unlike traditional hard disk drive (HDD) arrays, SSD arrays use flash memory technology, which stores data in non-volatile memory chips. Flash memory provides several advantages over HDD technology such as faster read/write speeds, lower latency, and greater resilience to shock and vibration. The result is a storage system that outperforms traditional HDD arrays, especially when handling large data sets.
How Does An SSD Array Work?
An SSD array comprises several SSDs connected together via a controller card or other hardware. The combination of multiple SSDs allows for increased storage capacity, with some SSD arrays capable of storing hundreds of terabytes of data.
In an SSD array, data is distributed among the array's SSDs using a technique called striping. Data is broken down into small segments, and each segment is written to a different SSD. When data is accessed, the SSD array retrieves the required segments from each SSD in parallel, speeding up the data retrieval process.
SSD arrays also use a technique called mirroring or parity striping to protect data in case an SSD fails. Using mirroring, each disk in the array is duplicated on a separate disk, so if one disk fails, the data remains intact. Similarly, parity striping uses redundant data blocks to ensure that data can be reconstructed correctly even if one SSD fails.
Advantages of Using An SSD Array
There are several advantages to using an SSD array over traditional HDD arrays. One of the most significant advantages is speed. SSDs offer much faster read/write speeds than HDDs, which translates into faster application performance, faster data retrieval, and lower latency.
Because SSDs have no moving mechanical parts, they are more durable and more resistant to failure than traditional HDDs. As a result, they are ideal for use in environments where the array may be subject to vibrations, shock, or temperature fluctuations.
Another advantage of SSD arrays is their scalability. The arrays can be expanded with additional SSDs as storage needs grow. This makes them ideal storage solutions for businesses that need to scale their storage capacity quickly and efficiently.
Finally, SSD arrays save energy and reduce cooling costs due to their low power consumption. They require less power to operate than traditional HDD arrays, and their lack of moving mechanical parts means they generate less heat, reducing the need for cooling.
Conclusion
In today's business environment, data storage performance and capacity are crucial factors that determine competitiveness and success. SSD arrays provide businesses with an efficient and scalable storage solution that offers significant advantages over traditional HDD arrays. The speed and durability of SSDs, combined with the scalability and fault tolerance of SSD arrays, make them an excellent choice for businesses of all sizes.