What Is a Replay Attack? Here's Everything You Need to Know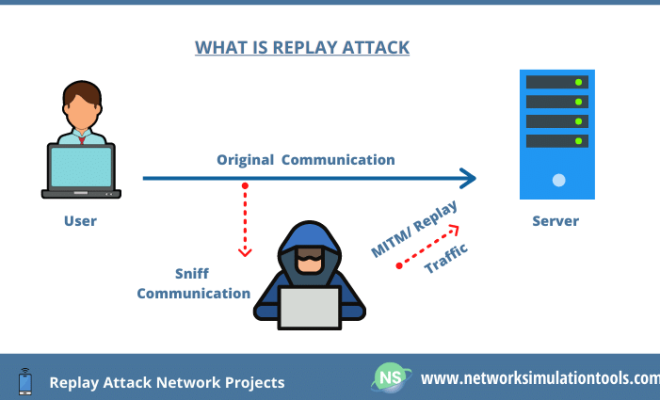 A replay attack is a type of cyber attack where an attacker intercepts and re-transmits data packets between two parties in a communication exchange. The aim of the attack is to make it appear as though a legitimate user is communicating with a system, when in reality, it is the attacker that is replaying past information.
Replay attacks are usually carried out after an attacker has monitored legitimate communications between two parties, such as a payment or login exchange. They then save the data transmitted during the exchange and use it to request a repeat performance of the same transaction. By doing this, the attacker can gain access to sensitive information or complete fraudulent transactions.
Replay attacks can be prevented through the use of authentication protocols or digital certificates. Both methods ensure that the messages are coming from the legitimate sender and that they are not being replayed from a previous exchange.
One of the most common ways to prevent replay attacks is through the use of timestamping. In this method, each message that is sent between two parties is accompanied by a timestamp that shows the time the message was sent. If a message is sent with a timestamp that is outside of the expected range, the system can reject the message and prevent the replay attack.
Another way to prevent replay attacks is through the use of Nonce or "number used once". This is a random number that is sent by the system and is included in each message. The use of Nonce ensures that the message being sent has been generated recently and not merely replayed from a previous exchange.
Replay attacks are a major concern for businesses and individuals alike. They can result in significant financial losses, damage to reputation, and loss of trust. Therefore, it is essential to implement effective security measures to prevent replay attacks.
To sum up, replay attacks involve malicious actors intercepting data packets and re-transmitting them to gain access to sensitive information or to complete fraudulent transactions. The use of authentication protocols, digital certificates, timestamps, or nonces can prevent replay attacks and help secure communication between parties. By implementing effective security measures, individuals and businesses can reduce the risk of replay attacks and safeguard their sensitive data.