What is a Radio Frequency Identification Reader (RFID Reader)?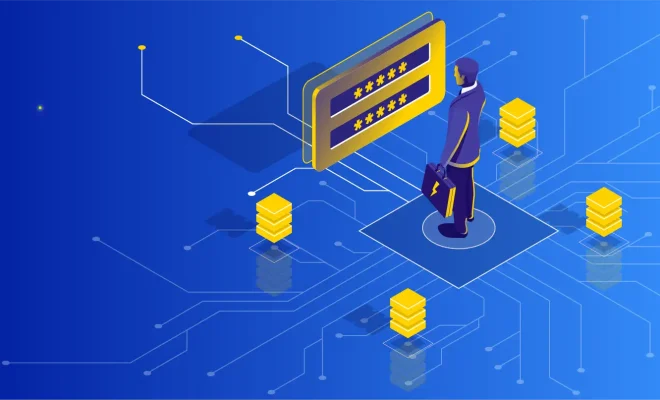 Radio Frequency Identification (RFID) has become an increasingly popular technology in the modern world. This technology helps us to identify and track objects and people quickly and efficiently. An RFID reader is a device that enables the reading of RFID tags attached to objects or individuals. The reader uses radio waves to communicate with the tag, collecting data that is used for various purposes such as inventory management, asset tracking, and access control.
RFID readers come in different forms, sizes, and functionalities. Some can be handheld, while others are fixed to a specific location or infrastructure. RFID readers have a built-in antenna that transmits radio waves and receives data from tags. The reader sends a signal that activates the tag, and receives the signal transmitted back by the tag. This signal contains data about the object or person carrying the tag, which is then decoded by the reader.
RFID readers have revolutionized inventory management, allowing companies to track their assets wherever they are located. RFID tags can be attached to items such as books, pallets, and even vehicles, allowing for easy monitoring throughout the supply chain. The technology allows companies to automate their inventory management processes, reducing manual labor and improving efficiency.
One of the most prevalent uses of RFID readers is in the field of access control. RFID technologies are used in door locks, employee badges, and other security applications. The technology scans the tags of an individual and checks whether they are granted access to the particular area or not. RFID readers have advanced security features like encryption and secure authentication protocols, making it difficult for intruders to gain access.
RFID readers have also been instrumental in the healthcare industry. RFID tags on patient wristbands allow doctors and nurses to track a patient's medication and treatment, reducing the risk of medication errors, improving efficiency, and reducing costs.
While RFID readers have many benefits, there are concerns about privacy and data security. Since RFID readers can collect data without physical contact with a person or object, some people may worry about the possibility of unauthorized access. However, RFID tags can be secured with passwords and encryption, reducing the risk of security breaches.
In conclusion, RFID readers are a part of an ever-growing technology that is changing the way we manage our world. They allow for the easy and efficient tracking of objects and people and have countless applications in many industries, from retail to healthcare. With continued advancements in technology, we can expect RFID readers to become even more pervasive and integral to our daily lives.