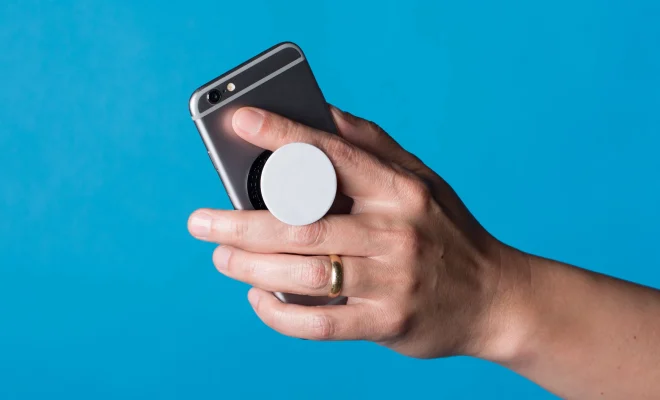 In today's technological world, smartphones have become an indispensable part of our lives. We use them to connect with loved ones, send emails, listen to music, take pictures, and much more. However, as handy as our smartphones are, they can be frustrating to use when they slip from our hands or fall off flat surfaces.
This is where PopSockets come into the picture. A PopSocket is a small, circular attachment that sticks to the back of your phone. Their unique design is inspired by accordion-style music speakers. You can pop them in and pull them out to use whenever you need them. They have become the new must-have accessory, gaining widespread popularity due to their practicality and style.
When you first look at a PopSocket, they may appear insignificant. However, they have a unique design that is surprisingly useful. They offer a comfortable and secure way of holding your phone while texting, browsing, or watching videos. The PopSocket provides a firm grip that keeps your phone steady, so you don't have to worry about your device slipping from your hands.
The benefits of the PopSocket extend beyond just being a phone grip. They can also double as a phone stand, making it easier to watch videos or take hands-free selfies. PopSockets come in a range of designs and colors, making them a trendy accessory for smartphone users of all ages.
Another benefit of PopSockets is that they are incredibly easy to apply to your phone. They use a strong adhesive backing that secures to the back of your device without leaving any adhesion residue. The adhesive can also adhere to most phone cases, allowing you to change your case while keeping your PopSocket in place.
In conclusion, the PopSocket is a simple yet innovative accessory that offers a range of benefits. They provide a practical solution to a common problem while adding a touch of style to your phone. PopSockets are easy to use, affordable, and available in countless designs to suit everyone's preferences. So why wait? Join the millions of people around the world who swear by PopSockets for a more secure and stylish smartphone grip.