What Is a Magnet Link and How Do You Use It?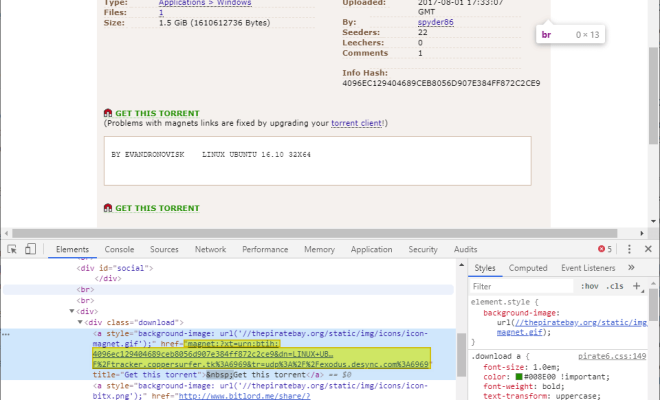 Magnet links have become a popular way of sharing files online, particularly for peer-to-peer (P2P) file sharing activities. This type of link differs from a traditional download link, as it allows users to download a file directly from other users' computers (or "peers") without the need for a central server.
Magnet links get their name from their similarity to magnets, as they use a system of attraction and repulsion to connect users to each other. Essentially, magnet links act as markers for files that are distributed across many different computers. If you click on a magnet link, your computer will automatically connect to a network of other users who have that same file, and your computer will begin downloading the file from them.
To use a magnet link, you will first need a BitTorrent client. This is a special type of software that is designed specifically for downloading and uploading files through P2P networks. Some popular BitTorrent clients include uTorrent, BitTorrent, and qBittorrent.
Once you have a BitTorrent client installed on your computer, you can start using magnet links. To do this, you will need to find a magnet link for the file you want to download. These links are often found on websites that specialize in P2P sharing, such as The Pirate Bay, KickassTorrents, or ExtraTorrent.
When you find a magnet link for a file you want to download, simply click on the link to open it in your BitTorrent client. Your client will then automatically start connecting to other users who have the same file. Once your client has connected to enough users, it will begin downloading the file.
One key advantage of magnet links is that they are more resilient than traditional download links. This is because the file is not stored on a central server that can be shut down by authorities or taken offline by a DDoS attack. Instead, the file is distributed across many different computers, making it much harder to take down.
Another advantage of magnet links is that they can be easily shared and distributed. Because the link simply acts as a marker for the file, it can be copied and shared through email, social media, or other channels. This makes it much easier to share large files or collections of files with friends or colleagues.