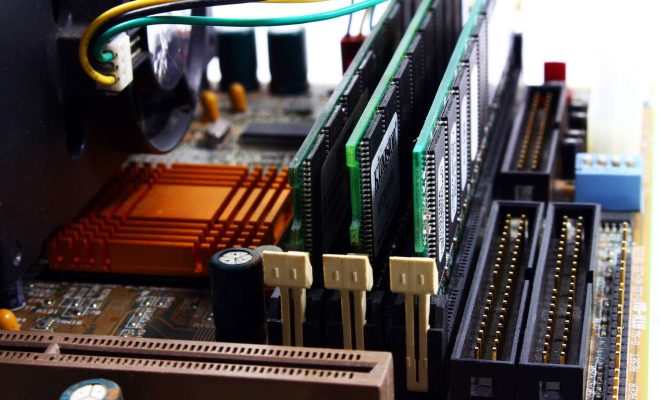 A graphics card, also referred to as a video card or GPU (Graphical Processing Unit), is a key component of a computer that is responsible for rendering images, videos, and animations. It is an electronic device that connects to the motherboard of a computer and helps to boost the graphics performance, enabling the computer to display high-quality visuals on a monitor.
In simpler terms, a graphics card is the hardware component that generates the images you see on your computer screen. Whether you're playing a high-resolution game or watching a movie, your graphics card is working behind the scenes to render images with great detail and clarity.
A graphics card has a dedicated processor specifically designed for graphics-related tasks. This specialized chip calculates the geometry, lighting, shading, and texture of each image that is displayed on your screen. The more powerful a graphics card is, the faster it can process and display these images.
Graphics cards come in different shapes and sizes, ranging from low-end budget options to high-end gaming graphics cards. The level of performance they offer is directly proportional to their price. A high-end graphics card will typically have more processing cores, higher clock speeds, and larger amounts of VRAM (Video Random Access Memory) than a lower-end one.
Apart from running games and videos, graphics cards are also used extensively in industries related to design, animation, and simulation. Professionals working in these industries rely heavily on powerful graphics cards to efficiently run software applications that require heavy graphical processing.
In conclusion, a graphics card is an essential component of modern computers, enabling them to display high-quality visuals with great speed and accuracy. While not all computers may require a dedicated graphics card, it is an investment that can significantly improve your PC's overall performance and graphical capabilities, especially if you are a gamer or a professional in the creative industry.