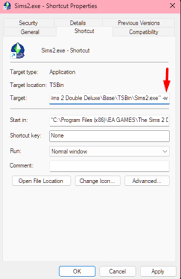 Wireless technology has come a long way since the introduction of 2G networks in the 1990s. Today, we are operating on the fourth generation of wireless technology, aptly known as 4G. 4G wireless offers faster data speeds, smoother video streaming, and overall better performance than previous generations. But what exactly makes 4G different from its predecessors, and why is it such a big deal?

What Is 4G Wireless?
To put it simply, 4G is a wireless technology that is designed to provide faster internet speeds and improved network performance. It is the fourth generation of mobile communication standards, following 1G, 2G, and 3G networks. 4G networks utilize a variety of different technologies, including Long-Term Evolution (LTE), to deliver high-speed internet access to mobile devices.

How Does 4G Wireless Work?

At its core, 4G wireless works by leveraging radio frequencies to transmit data between mobile devices and network towers. This is done through a combination of signal modulation, multiple input multiple output (MIMO) technology, and other advanced techniques.
One of the key features of 4G technology is its ability to use multiple frequency bands simultaneously to achieve faster speeds. This allows networks to provide more bandwidth to users, resulting in quicker data transfer rates. Additionally, 4G networks utilize advanced modulation schemes to more efficiently transmit data, which further improves performance.

Why Is 4G Wireless Important?

4G technology is important for a number of reasons. First and foremost, it provides faster internet speeds and better overall network performance than previous generations. This is especially important in today's connected world, where people depend on their mobile devices for everything from browsing the web to streaming video and making phone calls.
4G technology is also critical for enabling new and emerging technologies, such as the Internet of Things (IoT) and smart cities. As more and more devices become connected to the internet, the demand for high-speed data connections will only continue to grow. 4G networks provide the necessary infrastructure to support these new technologies and enable their full potential.
Finally, 4G technology is important for economic growth and development. Fast and reliable internet connections are essential for businesses to operate efficiently and compete in today's global marketplace. And for individuals, access to high-speed internet is critical for accessing information, communicating with others, and even finding employment.

The Bottom Line
Overall, 4G wireless technology represents a significant leap forward in mobile communication standards. With faster speeds, improved performance, and the ability to support new and emerging technologies, 4G is poised to revolutionize the way we interact with the world around us. As we continue to rely more and more on our mobile devices for everything from work to entertainment, having access to reliable and high-speed internet is more important than ever before.