Waze Adds Host Karamo Brown to Its Growing Roster of Celebrity Navigators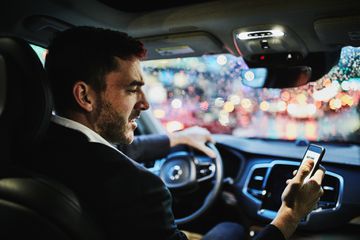 Waze, the popular navigation app, has announced yet another star-studded addition to its list of celebrity navigators. The latest celebrity to join the ranks is none other than Karamo Brown, one of the hosts of the hit reality show, "Queer Eye".
The addition of Brown to Waze's list of celebrity navigators comes as no surprise, as the app has been on a roll lately when it comes to adding high-profile individuals to the fold. Waze is known for partnering with celebrities to lend their voices to guide users as they navigate both familiar and unfamiliar territories.
Brown's voice is now available on Waze, providing users with a new way to enjoy his unique tone and warm personality. As with other celebrity navigators, users will hear Brown's voice when they use the app's voice directions feature.
Having Brown as a celebrity navigator on Waze is a smart move given his popularity and loyal fan base. He is an outspoken advocate for diversity, inclusivity, and equality, making him a perfect fit for a diverse audience of drivers and passengers.
In addition to Brown, Waze has also collaborated with other celebrities before, including singers, actors, and even fictional characters. For instance, Morgan Freeman has lent his iconic voice to the app in the past, as has rapper Snoop Dogg, comedian Kevin Hart and Latin pop star Shakira, among others. Such partnerships have gone a long way in making the app more engaging and fun, as well as providing users with a change of pace from the usual automated navigation voice.
In conclusion, the addition of Karamo Brown to Waze is a smart move that will help elevate the popular navigation app and infuse it with a more relatable, human touch. His powerful voice, coupled with his inspiring message, will undoubtedly make the app more enjoyable for users as they travel the highways and byways. In turn, Waze will undoubtedly continue to attract new users and retain existing ones as it expands its impressive list of celebrity navigators.