Ways to Keep Your Spotify Account Private and Secure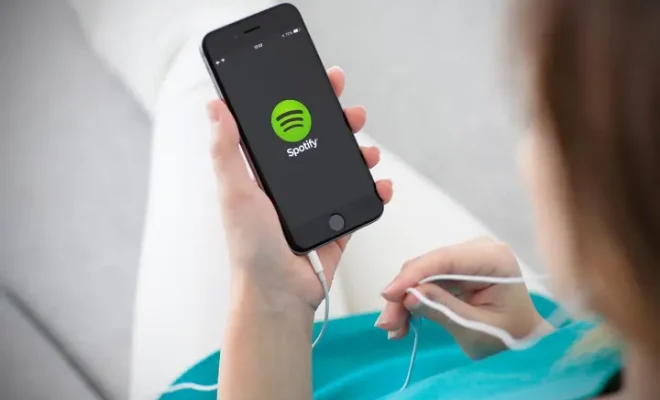 In today's digital age, music streaming is an essential part of our lives, and Spotify has made it easier for users to access their favorite tunes with just a click. However, with this convenience comes some risks. It's essential to keep your Spotify account private and secure to protect your personal information and playlists.
Here are some ways to do it:
1. Use a Strong Password
The first and foremost step to protect your account is to create a strong password. Avoid keeping passwords such as "123456" or "password." Instead, create a password containing a mix of uppercase and lowercase letters, numbers, and special characters.
2. Enable Two-Factor Authentication
The two-factor authentication (2FA) feature adds an extra layer of security to your account. When you enable 2FA, Spotify sends a code to your mobile device or email that you need to enter to access your account. This helps prevent unauthorized access and ensures your account is safe.
3. Limit Third-Party Access
Spotify allows third-party apps to connect to your account, but it's essential to limit access to them. To do that, go to the Settings menu in Spotify and scroll down to "Apps". Then revoke access to any apps you no longer use or recognize.
4. Watch Out for Phishing Scams
Phishing scams are common, and Spotify users are not immune to them. Scammers create fake Spotify login pages to obtain user credentials. To avoid becoming a victim, ensure that the web address is correct (use "https" instead of just "http") and be suspicious of any unusual login prompts.
5. Keep Your Account Information Updated
Always keep your account information up-to-date, such as your email address, password, and phone number. If you change your email or phone number, make sure to update it in your account settings. Keep your app updated to avoid security loopholes that might compromise your account.
6. Use a VPN
A Virtual Private Network (VPN) is a vital tool for any internet user, especially those who use public Wi-Fi. A VPN creates a secure connection between your device and the internet, making it more difficult for hackers to access your data. NordVPN and ExpressVPN are popular VPNs that are known for their security features.
Conclusion
In conclusion, securing your Spotify account should be a top priority. With the above tips, you can rest assured that your personal information is safe and your playlists are secure. Use strong passwords, enable 2FA, keep your account information up-to-date, watch out for phishing scams, limit third-party access, and use a VPN. Stay safe!