Ways to Fix It When AirPods Won't Connect or Go Into Pairing Mode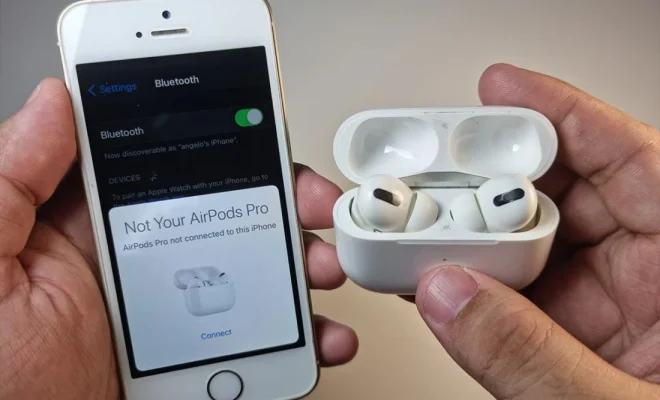 AirPods are a phenomenal piece of technology that offer a lot of convenience to people on the go. However, like all technology, they're not perfect, and users might encounter connectivity issues from time to time. This can range from being unable to connect the AirPods to the device, or not being able to put them into pairing mode. In such instances, here are some fool-proof ways to restore the connectivity of your AirPods and get you back to listening to your favorite tracks in no time:
1. Check Bluetooth Settings: It may seem like a basic step, but it is often the most effective way to fix connectivity issues with AirPods. If your AirPods are not connecting or won't go into pairing mode, check that the Bluetooth is enabled on the device that you want to connect them to, and that the AirPods are in range.
2. Restart Your Devices: This is another simple yet effective step, especially if you've been using your devices for a while. Restart your phone, computer, or tablet and see if this resolves the connectivity issue.
3. Reset Your AirPods: If your AirPods are not connecting or won't go into pairing mode, then try resetting them. Take the AirPods out of the charging case, press and hold the setup button at the back of the case, and wait for the LED light to flash white. This indicates that the AirPods have been reset to their factory settings.
4. Update Your Device's Operating System: This is another common issue that is overlooked when trying to fix connectivity problems with AirPods. If your device is not running the latest software version, then updating it may resolve any connectivity issues that you are experiencing with your AirPods.
5. Clean Your AirPods: As much as we enjoy using AirPods, they are exposed to dirt, debris, and ear wax, which may contribute to connectivity issues. Use a microfiber cloth or cotton swab to clean your AirPods, charging case, and ear tips to ensure that they are clean and in good condition.
6. Contact Apple Support: If none of the above fixes works, then it's time to contact Apple Support. They will likely offer additional help in resolving any issues and provide a solution.
In conclusion, AirPods are one of the most convenient and user-friendly technological innovations that allow us to listen to our favorite playlists and podcasts wirelessly. However, connectivity issues are bound to happen from time to time. The good news is that with the steps listed above, you can fix most connectivity issues with your AirPods quickly and easily, and get back to enjoying your music or podcasts.