Using the Power and Promise of Edtech to Empower Adult Learners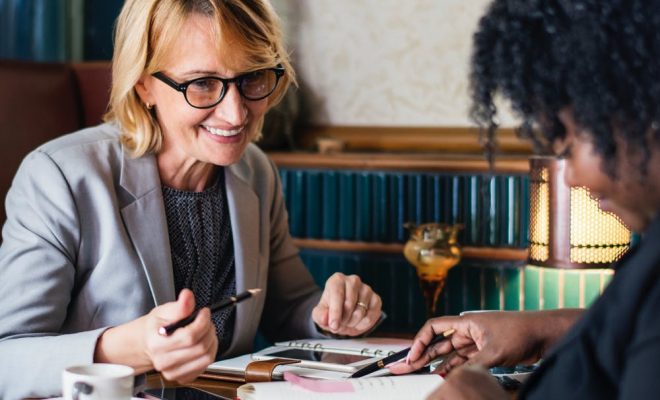 An estimated 36 million adults in the U.S. lack the basic math, language, and digital literacy skills necessary to find well-paying jobs and navigate public and social systems. Technology can increase access to education and provide access to personalized learning so everyone can have success in their work life.
Adult learners have specific needs that education technology may find challenging to meet. Adult learners are not a homogeneous group. Some study to complete their high school education, some want to prepare for college, others want to get a promotion or just get a job. And their levels of reading, writing and math differ widely. Also, their time for study is limited.
A recent report funded by the U.S. Department of Education Office of Career, Technical and Adult Education lays out how technology could make an impact on adult learners. The report covers five areas of opportunity.
1. Tech can be applied to support instructors by providing adaptive learning features that can lead individual students through content at their own pace. Tech can also be leveraged to provide instructors with continual assessment of how students are progressing and to pinpoint areas where it might be wise to adjust the curriculum.
2. Technological innovations could make course attendance easier through the use of mobile tools that use text reminders and video conferencing software to replace face-to-face interaction.
3. Technology can introduce gaming features to motivate and engage learners. Gamification is the application of typical elements of game playing (e.g. point scoring, competition with others, rules of play) to other areas of activity, like lessons in a classroom setup. One example is the popular mobile application Zombies, Run! The app immerses a runner in a virtual world where running allows them to "win" virtual rewards. This transforms exercise into a game and makes it more bearable for those who don't like to exercise.
4. Technology can easily help to build a learning community, establishing online study groups or social groups, incorporating Q&A message boards and chat tools.
5. Virtual reality (VR) and augmented reality (AR) can be incorporated to simulate extraordinary learning experiences. The benefits of VR and AR for adult learning are potentially revolutionary. These technologies allow for experiential learning on a level that has never been possible before.
Is the future of adult learning in mobile learning?
Writing for Inside Higher Ed, Joshua Kim maintains that the future of adult learning is in mobile learning. He bases this statement on observing his wife study for a high-stakes professional exam on her iPhone over the course of six months.
Using her smartphone to study, her study materials were on hand wherever she went. For someone in her position, time to study is very limited, but that limitation fell away as she was able to study in short bursts between meetings, at halftime during soccer games, etc.
Because she downloaded all her study materials, her videos were available on demand. Internet connectivity was therefore never an issue.
Edtech has the potential to enable lifelong learning which is not only about self-improvement but also about maintaining long-term mental health.