Unique Ways to Make Money With Your 3D Printer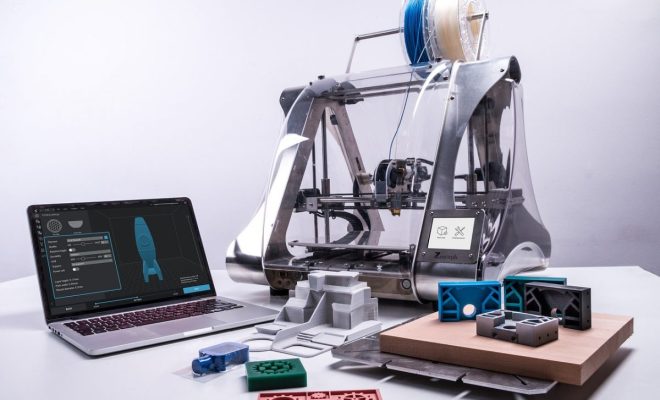 Thanks to the rapid advancements in technology, 3D printing has become more accessible and affordable for people to get their hands on. For those who own a 3D printer, there are numerous unique ways to make money using that machine. Let's dive into some of the most profitable ways.
1. Start a 3D printing service:
The 3D printing industry is booming and is expected to reach a worth of $42.9 billion by 2025. This means that there is a huge demand for 3D printing services. If you have a knack for design and expertise in 3D printing, you can start your very own 3D printing service. You can offer various things like prototypes for businesses, custom 3D printed products for customers, and other useful objects for DIY enthusiasts. You can advertise your services online through social media platforms, websites like Craigslist, or by participating in local events or exhibitions.
2. Sell 3D printed face shields:
With the global pandemic in full swing, 3D printers have been used to create face shields. These shields provide an additional layer of protection for people who have to interact with others, especially in areas where maintaining social distance is difficult. If you have a 3D printer, you can use it to produce face shields and sell them for profit. This not only helps you make money but also contributes toward the fight against the pandemic.
3. 3D printed jewelry:
Many people have started using 3D printing to create unique and beautiful pieces of jewelry. With 3D printing, you can create intricate designs that would be impossible to craft using traditional methods. You can design and create pendants, bracelets, and earrings, and sell them at online stores like Etsy. This can be an excellent side hustle for those who are interested in art and design.
4. 3D printed prosthetics:
Prosthetic limbs can be expensive and inaccessible for many people. 3D printing is changing that, making prosthetics more affordable and accessible for everyone. You can make use of your 3D printer to create prosthetics that are specially customized to fit the individual needs of each client. This can be a profitable venture, and you can even collaborate with non-profit organizations to create 3D printed prosthetics for people who can't afford them.
5. 3D printing spare parts:
Many products come with spare parts. For instance, a broken button on a remote control or a missing part from a toy. These parts are not always easy to find, but 3D printing makes it possible to create custom parts that can replace the missing ones. You can use this opportunity to make and sell 3D printed spare parts online or in local stores, making it an excellent source of income.
6. Sell 3D printed phone cases:
Phones are one of the most important electronic gadgets people own, and it's common for phone cases to get damaged easily. 3D printing offers a unique way to create custom phone cases that meet the specific needs of individuals. You can design and sell 3D printed phone cases and accessories online, at fairs and markets, or in local stores.
In conclusion, 3D printing offers endless possibilities to create unique and innovative products that can be sold for profit. From prosthetics to jewelry to spare parts, the possibilities are endless. If you own a 3D printer or plan to buy one, consider trying out these ideas to make some extra cash.