Understanding Which COVID-19 Variant You Have: A Closer Look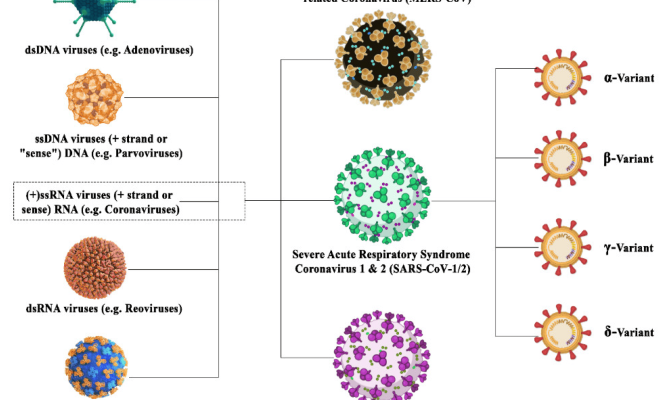 Introduction:
As the COVID-19 pandemic continues to impact individuals and communities worldwide, new variants of the SARS-CoV-2 virus have emerged. Some of these variants, such as Delta and Omicron, cause increased concern due to their faster transmission rates and potential resistance to vaccinations. This article, inspired by a CNET article on the topic (https://www.cnet.com/health/medical/can-you-tell-which-covid-variant-you-have/), aims to shed some light on how you can identify which COVID-19 variant you might have contracted.
1. Determining Your COVID-19 Variant through Testing:
In most cases, individuals cannot determine which particular variant they have simply by analyzing their symptoms. The process of identifying the specific variant involves a specialized test called genomic sequencing. Labs typically conduct this process on a small percentage of positive cases to track the spread of different variants within the community. While some commercial tests may include information about specific variants, they are not widely available and are primarily used by health departments for research purposes.
2. Understanding Similar Symptoms Across Variants:
Most COVID-19 variants share a common set of symptoms, making it challenging for an individual to identify which specific variant they have contracted without proper testing. Common symptoms include fever, fatigue, cough, shortness of breath, body aches, and gastrointestinal issues like nausea or diarrhea.
3. Importance of Tracking COVID-19 Variants:
Tracking the spread of new and emerging COVID-19 variants is crucial in understanding the efficacy of current vaccines and public health measures. It helps experts develop targeted strategies to combat the spread and better protect communities at risk.
4. Key Takeaways:
– It's nearly impossible for individuals to determine which COVID-19 variant they've contracted based on symptoms alone.
– Genomic sequencing is a specialized testing technique used by laboratories to identify specific variants, but it is not regularly available for individual use.
– Monitoring and reporting the prevalence of COVID-19 variants play a crucial role in effective pandemic response and vaccine development.
Conclusion:
While it's difficult for individuals to determine which COVID-19 variant they have contracted, understanding the importance of tracking these variants can help inform better public health decisions. By staying informed about current developments and following local health guidelines, you can play an important role in preventing the spread of COVID-19.