TV Buying Guide: What You Need to Know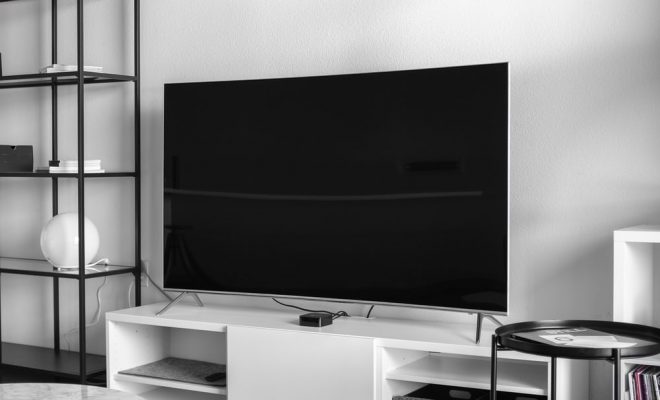 Buying a TV can be a daunting task, especially with so many different options and technologies available. Here are some key factors to consider when making your purchase.
Screen Size
The first thing you need to determine is what size of TV you want or can accommodate in your living space. TVs typically range from 32 inches to 85 inches, but the most common sizes are between 40 and 65 inches. Keep in mind, a bigger screen will cost more; so, choose wisely.
Display Technology
There are two main types of display technology – LED and OLED. LED screens are more common and affordable. OLED screens offer better picture quality, but are more expensive.
Resolution
Resolution refers to the number of pixels on the screen. The higher the number, the sharper and more clear the image. The most popular resolutions are 1080p and 4K. A 1080p TV will offer decent picture quality, but a 4K TV will give you sharper, clearer images that have more detail.
Smart TVs
A smart TV can connect to the internet and stream movies, shows, and other content. There are various smart platforms available, such as Roku, Amazon Fire TV, and Google Android TV. Choose the one that is most compatible with the smart home devices that you currently use.
Refresh Rate
The refresh rate measures how many times a picture refreshes on the screen per second. The higher the rate, the smoother the image will appear, especially during action scenes. Most modern TVs have a refresh rate of 60Hz, but 120Hz or 240Hz is even better.
Audio Quality
The audio quality of your TV can make a huge difference in your viewing experience. Some high-end TVs come with built-in speakers that can deliver decent sound quality. Alternatively, you may want to invest in a soundbar or home-theater system to enhance the audio experience.
Ports and connectivity
Make sure that the TV has enough HDMI ports to connect with external devices such as gaming consoles, streaming sticks, and soundbars. Also, make sure that the TV has wi-fi connectivity to connect with the internet.
Price
Finally, consider the price of the TV you are looking at. Remember, buying a TV is an investment that you'll use every day for a few years, so it pays to buy a high-quality option. However, you can still find a good bargain without compromising on quality.
In conclusion, it's important to do your research to find the best TV that fits your needs and budget. Determine the screen size, display technology, resolution, smart features, refresh rate, audio quality, ports, and connectivity before making your final decision. With these factors in mind, you'll be on the right track to finding the TV of your dreams.