Travel Planning Apps With Live Maps to Plot a Trip Itinerary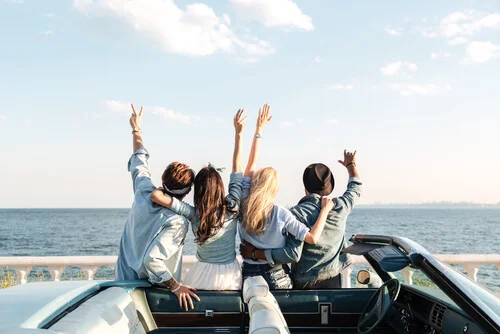 Traveling is one of the most exciting and enriching experiences one can have, but organizing a trip can be overwhelming and time-consuming. From researching the best flights and accommodations to planning activities and excursions, there's a lot to consider. Fortunately, there are numerous travel planning apps available that make the process much easier, including those with live maps to plot a trip itinerary.
Live travel planning apps are becoming increasingly popular, and for a good reason. By using these apps, travelers can plot their trip itinerary on a live map as they plan. This helps them visualize the location of their hotel, restaurants, activities, tourist attractions, and the overall destination. A live map also gives travelers a sense of direction and helps them navigate unfamiliar places.
One of the best travel planning apps with a live map to plot a trip itinerary is Google Maps. The app has rapidly evolved and offers users a multitude of tools to plan their trips. By using Google Maps, travelers can easily locate their destinations, find the quickest route, and even avoid traffic. Additionally, the app has an extensive directory of restaurants, hotels, tourist attractions, and activities that travelers can add to their itinerary with just a few clicks.
Another popular travel planning app is Roadtrippers. As the name suggests, this app is perfect for travel enthusiasts who like to hit the road and explore new places. The app has a user-friendly interface that allows users to plan their trips by plotting their itinerary on a live map. Roadtrippers also has a feature that allows users to discover off-the-beaten-path attractions, local landmarks, and hidden gems. The app includes recommendations for accommodation, restaurants, and activities, and it provides information such as ratings, reviews, and prices.
TripIt is a fantastic app for anyone planning a trip. What sets TripIt apart is its ability to automatically create a detailed itinerary from confirmation emails and reservations sent to your inbox. The app imports flight information, hotel bookings, rental car reservations, and other details, creating a comprehensive itinerary. Moreover, TripIt supports over 3,000 travel and booking websites, which makes it an all-in-one solution for travelers. The app also offers a live map feature that enables users to visualize and adjust their schedule and itinerary before leaving.