Top 6 Ways to Fix Unable to Install Programs or Software on Windows 11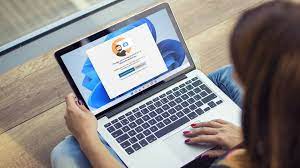 Windows 11 is the newest operating system from Microsoft, and it offers a lot of new features and improvements over its predecessor. Despite these new capabilities, users of Windows 11 may experience various issues with their installation and operation of programs and software. Sometimes, the system may display an error message saying that it is not able to install the software. If you are experiencing this problem, this article offers six effective ways to help you fix the issue.
1. Disable Antivirus Programs
Some antivirus software may block the installation of programs or software on Windows 11. For example, if you have Windows Defender, it may try to protect your device by blocking the installation of software that it deems to be potentially harmful. In this case, you should try to disable the antivirus program temporarily and see if you are able to install the desired software. Once you have installed the software, you can enable your antivirus program again.
2. Run the Installation Program as Administrator
Another common cause of installation errors is incorrect permissions. In some cases, software requires administrator privileges to install correctly. You should try to run the installation program as an administrator to bypass this issue. To do this, simply right-click on the installation file and select "Run as administrator." You may also want to try disabling the User Account Control (UAC) feature, which can sometimes interfere with installations.
3. Clear Temporary Files and Folders
Temporary files can accumulate on your system over time and cause issues with software installations. To clear these files, you should use the Disk Cleanup tool, which is built into Windows 11. You can access this tool by typing "disk cleanup" into the search bar and then selecting "Disk Cleanup" from the results. Once you have opened the tool, select the drive that you want to clean up and then click "OK." The tool will scan your drive and find any temporary files that can be deleted. You can then select the files to delete and click "OK."
4. Disable Windows Firewall
Firewalls can also be a problem when trying to install software, especially if you have customized firewall settings. In some cases, it may be necessary to disable the firewall temporarily to install the program. However, you should only do this if you trust the source of the software and know that it is safe. To disable the firewall, you can go to the Windows Security app and select "Firewall & Network protection." From there, you can turn off the Windows Firewall.
5. Install Windows Updates
Windows updates can be crucial for fixing software installation issues because they often contain bug fixes and security patches. If you are experiencing installation problems, you should check to see if there are any updates available for your system. You can do this by going to "Settings," selecting "Update & Security," and then clicking "Check for updates." If there are any updates available, you should download and install them before attempting to install the software.
6. Repair Corrupt System Files
Sometimes, your system files may become corrupted, which can cause all sorts of issues, including installation errors. To fix these issues, you can use the built-in System File Checker (SFC) tool. This tool scans your system for corrupted files and repairs them automatically. To use the tool, open the Command Prompt as an administrator and type "sfc /scannow" into the command prompt. Press enter, and the tool will begin scanning your system. Once the scan is complete, you can restart your system and try installing the software again.
In conclusion, there are various ways to fix the unable to install programs or software issue. You should try the above methods and see which ones work best for your situation. However, it is important to note that sometimes the issue could be with the software itself, and in this case, you may need to contact the software vendor for support.