Top 4 Ways to Remove Duplicate Photos on Android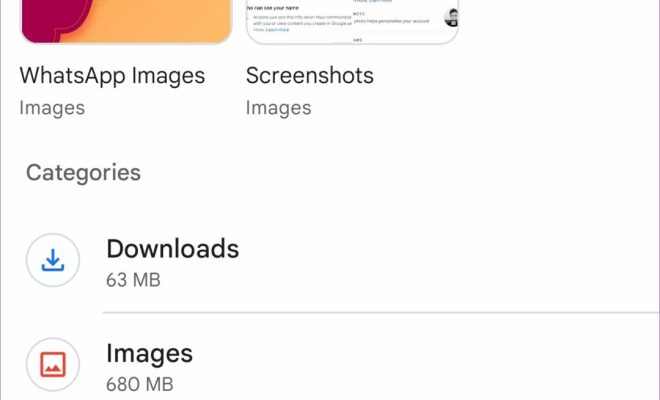 As smartphones have evolved over the years, people have started using them more and more like cameras. Having a good camera on your smartphone has a lot of advantages, but it also means that you may end up with hundreds or even thousands of photos on your device. With so many photos, it's easy to end up with duplicates that take up valuable storage space. In this article, we'll look at the top four ways to remove duplicate photos on Android.
1. Use Google Photos
Google Photos is a great tool for managing your photos, and it can be used to find and remove duplicates. When you open the app, you'll see an option in the sidebar called "Device folders." Tap on this option, and you'll be presented with a list of all the folders on your device that contain photos. Swipe down to refresh the list, and Google Photos will automatically search for duplicate photos and group them together.
To remove duplicates, simply tap on the "Delete" button at the bottom of the screen. Google Photos will ask you to confirm that you want to delete the photos, and once you do, they'll be gone for good. This method is very simple and works well, but it requires you to have Google Photos installed on your device.
2. Use a Third-Party App
There are many third-party apps available on the Google Play Store that can help you remove duplicate photos. Some of the most popular apps include "Duplicate Photos Remover," "Remo Duplicate Photos Remover," and "Duplicate Photo Cleaner." These apps work by scanning your device for duplicate photos and presenting them to you in a list. You can then select which photos you want to delete and which ones you want to keep.
Most of these apps are free and easy to use, but they may not be as thorough as Google Photos. Some apps may also display ads or require you to pay to access certain features.
3. Use Your File Manager
If you don't want to install any third-party apps on your device, you might be able to remove duplicates using your file manager. Most Android devices come with a built-in file manager app that allows you to browse and manage the files on your device. Open your file manager and navigate to the folder where your photos are stored. Look for any photos that have the same name as another photo, or that are very similar, and delete the duplicates.
This method can be time-consuming and may not be as reliable as using a dedicated app, but it's a good option if you don't want to install any additional software on your device.
4. Use a PC
If you have a lot of photos on your device and want to remove duplicates quickly and easily, the best option might be to connect your device to a computer and use a PC-based tool. There are many tools available for Windows, Mac, and Linux that can scan your device for duplicate photos and help you remove them. Some of the most popular tools include "Duplicate Photos Fixer Pro," "PhotoSweeper," and "Awesome Duplicate Photo Finder."
Using a PC-based tool can be the fastest and most reliable way to remove duplicates, but it requires you to have access to a computer and may be more complicated than some of the other methods.
In conclusion, removing duplicate photos from your Android device is an important task that can help you free up storage space and keep your photos organized. Whether you choose to use Google Photos, a third-party app, your file manager, or a PC-based tool, the most important thing is to take the time to remove duplicates regularly. By doing so, you can ensure that your photos remain easy to manage and that you always have plenty of storage space available.