Top 10 Ways to Fix High CPU Usage on Windows 11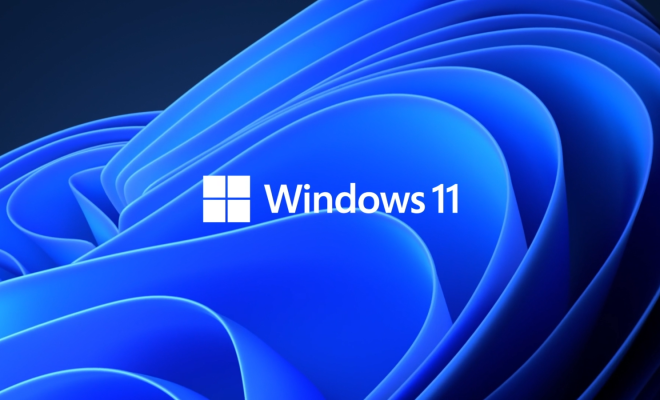 As a Windows 11 user, experiencing high CPU usage can be quite frustrating. When your computer's processor is running at full capacity, it can slow down the overall performance of your system, leading to lagging, slow response, and other issues. Luckily, there are several ways to fix high CPU usage on Windows 11.
In this article, we'll discuss the top 10 ways to fix high CPU usage on Windows 11.
1. Identify the Culprit
The first step in fixing high CPU usage is to identify the culprit responsible for it. Open the Task Manager by pressing CTRL+SHIFT+ESC keys and go to the Processes tab. Check the CPU column to see which process is using the most CPU power. This information will help you determine which solutions will work for your specific problem.
2. Update Your Computer
Ensure that your computer is updated with the latest Windows 11 updates. Windows 11 updates fix bugs and issues. It is essential to keep your computer updated to avoid any potential problems with the CPU usage.
3. Scan Your Computer for Malware
A virus, malware, or spyware could be the reason behind your high CPU usage. Run a deep virus scan to find out any malicious software running in the background, and remove it immediately.
4. Uninstall Unnecessary Programs
Your system may have several programs that run in the background, consuming resources that increase CPU usage. It can be helpful to uninstall unnecessary programs and applications that you don't use.
5. Limit Startup Programs
Limit the number of programs that run when you startup your computer. This can help reduce the amount of CPU usage at the start of your session, allowing your system to run faster.
6. Adjust Power Settings
Adjusting your power settings can reduce CPU usage by limiting the maximum processor usage. Go to the Control Panel and click on Power Options, then select Power Saver. This setting will help lower CPU usage by reducing the power drawn by the processor.
7. Disable System Maintenance
System Maintenance is a background process that runs automatically to fix and prevent issues on your computer. However, it can increase CPU usage. Disabling this process can reduce the CPU usage.
8. Modify Windows Search Indexing
Windows Search Indexing is another background process that can increase CPU usage. Modifying the indexing frequency to a slower rate can significantly reduce CPU usage.
9. Perform a System Restore
Restoring your system to an earlier time when it was functioning correctly can be an effective solution for high CPU usage. This solution can be helpful if the problem started recently.
10. Upgrade Your Hardware
If all else fails, consider upgrading your hardware. An outdated system may struggle with the demands of new programs and software. Upgrading your hardware, such as the processor or adding more RAM, can reduce CPU usage.
In conclusion, high CPU usage can be frustrating and lead to a slow and laggy system. However, with these top 10 ways to fix high CPU usage on Windows 11, you can significantly improve your system's performance.