This Hidden Trick Can Quickly Clean Up Your Cluttered iPhone Home Screen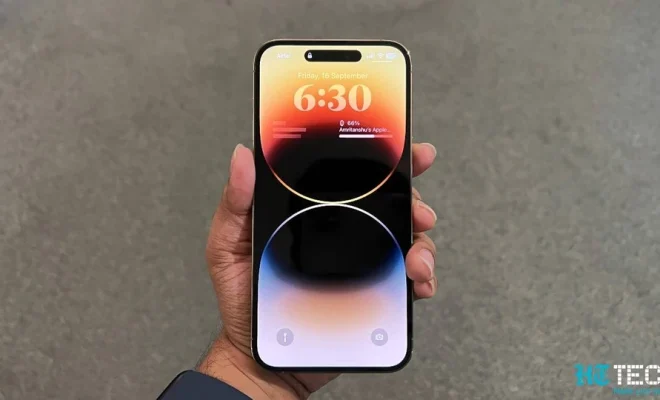 Are you tired of a cluttered home screen on your iPhone? If you've been using your phone for a while or have never bothered to organize your apps, you probably have a messy home screen. But don't worry, there's a hidden trick that can quickly help you clean up your cluttered iPhone home screen.
The trick is known as the "wiggle mode" or "jiggle mode" and is essentially a feature that allows you to rearrange and delete apps quickly. It's a simple process to get access to this mode. All you need to do is touch and hold any app icon for a few seconds until the icons start shaking.
Once in "wiggle mode," you can move any app icon to a new location on your home screen, or even drag it to a new page. If you want to delete an app, tap the X icon on the top left corner of the app icon, and then confirm the action. You can also create new folders to categorize your apps by dragging one app icon onto another.
Not only does this trick help you to better organize your apps, but it also saves you time when searching for an app. Instead of scrolling through pages of apps, you can quickly access them from a folder or a designated spot on your home screen.
Another tip to help you clean up your home screen is to use the "offload" feature. This feature is useful when you haven't used an app for a while, or when trying to free up space on your iPhone. When you offload an app, it deletes the app from your iPhone, but saves its documents and data. This means you can re-download the app if you need it later, and it will be in the same state that you left it.
To offload an app, go to Settings > General > iPhone Storage, and then scroll down to view a list of installed apps. Find the app you want to offload and tap on it. Finally, select "Offload App" and you're done!
In conclusion, with these hidden tricks, you can quickly clean up your cluttered iPhone home screen, making it easier for you to find your most frequently used apps. It's also a great way to free up some storage space on your iPhone. So, what are you waiting for? Try out these tips today and start organizing your iPhone home screen! +