The Ultimate Destiny 2 Exotics List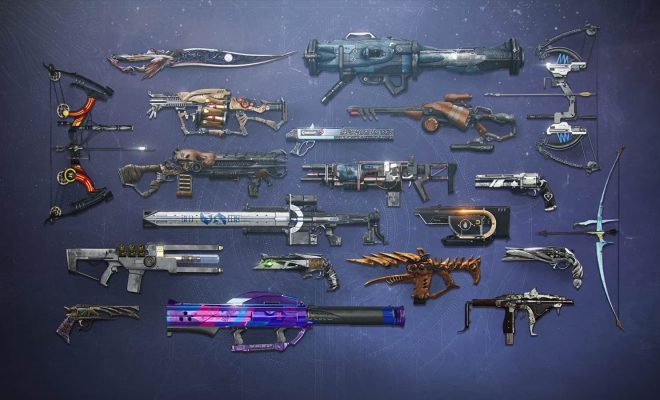 Destiny 2 is one of the most popular online multiplayer games, and it is easy to see why. The game allows players to explore a vast universe, filled with different planets and enemies to overcome. One of the game's biggest appeals is the loot system, which allows players to find rare and powerful gear that provides significant advantages in the game's various activities.
Exotics are the rarest and most powerful pieces of gear in Destiny 2. These items are difficult to obtain, but they offer various unique abilities that can help players overcome even the most challenging encounters. They typically require players to complete complex quests or challenges or rely strictly on RNG or random number generators.
This Ultimate Destiny 2 Exotics List is a comprehensive guide on the best exotic gear in the game. Here are a few items worth noting:
1. Anarchy:

This exotic grenade launcher is one of the most fun and useful in the game. It lets players lay down a line of electrically charged traps that zap enemies who cross it.
2. Thorn:

This hand cannon is an absolute beast in the crucible. It deals damage over time and causes enemies to weaken, allowing players to take them down with ease.
3. One Thousand Voices:

This exotic fusion rifle is a must-have for any player looking to take on Destiny 2's most significant challenges. It fires a beam of energy that deals massive damage.
4. Whisper of the Worm:

This exotic sniper rifle is perhaps the most powerful weapon in the game. It deals massive amounts of damage, and its unique ability lets players generate ammo by hitting headshots.
5. The Last Word:

This exotic hand cannon is perfect for players who enjoy a more aggressive play style. It deals high damage and has a unique ability that allows players to fire rapidly.
These are just a few examples of the ultimate Destiny 2 exotics list. There are many more exotic gear items available for players to obtain, and each one offers a unique playstyle or advantage. Whether you're looking for an edge in the crucible, or need help taking down a difficult boss, exotic gear is often the answer.
In conclusion, Destiny 2 is a game that is all about the loot, and the exotic gear is some of the most exciting and powerful items players can obtain. Whether you're a veteran player or a newcomer, this ultimate Destiny 2 exotics list should give you an idea of the incredible gear available to you. With its ever-changing metas and raids being updated regularly, the ultimate Destiny 2 exotics list is bound to evolve constantly as the game continues to develop.