The Truth About Fabric Softeners and Dryer Sheets – What You Need to Know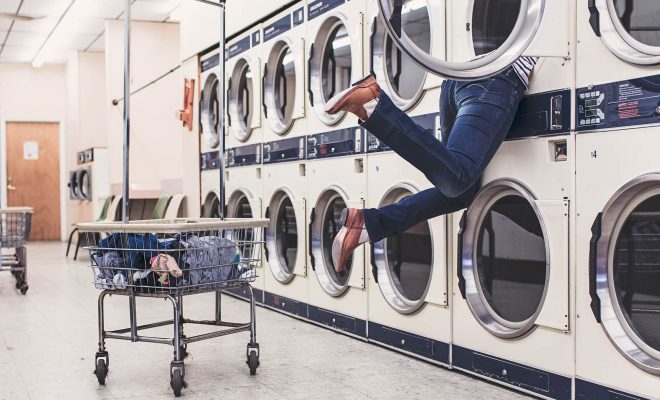 Introduction:
Fabric softeners and dryer sheets have been a household staple for years. Many consumers rely on these products to enhance the softness of their clothing, reduce static cling, and add a pleasant scent. However, recently some experts have raised concerns about the impact of these products on both the environment and human health. In this article, we will explore why you might want to reconsider using fabric softeners and dryer sheets, and discuss alternative options.
The Environmental Impact:
One major concern regarding fabric softeners and dryer sheets is their effect on the environment. These products often contain chemicals that can harm aquatic life when they are washed down the drain. They also contribute to air pollution when released from dryer vents while using dryer sheets.
Moreover, dryer sheets are single-use items that contribute to landfill waste. Even worse, many are made from polyester or other synthetic materials that do not biodegrade easily, further exacerbating waste issues.
Health Concerns:
Another reason to avoid fabric softeners and dryer sheets is that they may pose potential health risks. Some ingredients found in these products are known irritants for people with sensitive skin or allergies. The chemicals used in fabric softeners can leave residue on clothing and linens that come in direct contact with your skin, increasing the risk of adverse reactions.
In addition, some studies have linked certain chemicals present in fabric softeners to hormone disruption and respiratory issues. For example, phthalates—a class of chemicals found in many fragrances—are known for disrupting hormone levels in the body. Meanwhile, artificial fragrances can trigger asthma symptoms or worsen existing respiratory problems.
Better Alternatives:
Fortunately, there are several alternatives to traditional fabric softeners and dryer sheets that are better for both human health and the environment:
1. White vinegar: Adding white vinegar during the rinse cycle can help to soften clothes without
leaving potentially harmful residue. Vinegar also helps to remove any lingering detergent, ensuring your clothes are truly clean. Additionally, white vinegar is much less harmful to aquatic life and biodegrades rapidly, making it a more environmentally friendly choice.
2. Wool dryer balls: These reusable alternatives to dryer sheets are made from natural wool and help soften clothes while reducing static cling. They can be used for hundreds of loads, which cuts down on waste and saves money in the long run.
3. Line drying: Old-fashioned line drying has numerous benefits. When clothes are dried in the sun, they have a pleasant, natural scent and are less likely to suffer from static cling. Plus, line drying requires no energy input beyond what nature provides – sunlight and wind – making this option the most eco-friendly of all.
Conclusion:
While fabric softeners and dryer sheets may provide temporary softness and pleasant scents for your clothes, their potential environmental and health risks cannot be ignored. It's time to switch to safer, more sustainable alternatives such as white vinegar during the rinse cycle, wool dryer balls, or line drying to protect both our planet and ourselves.