Preventing Candle Tunneling: Tips for a Perfect Burn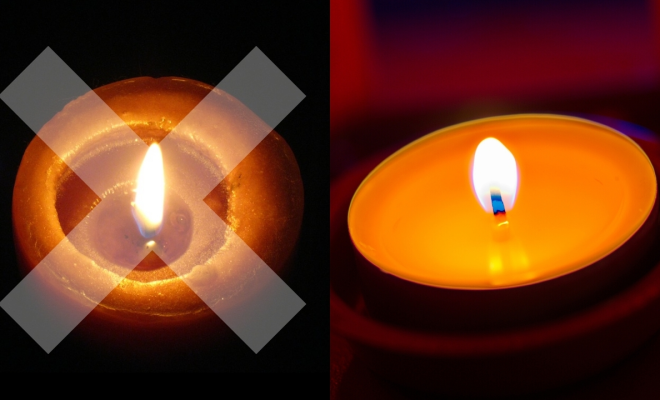 Introduction:
Candle tunneling is a common issue faced by candle enthusiasts, which not only makes the candle look unattractive but also leads to waste of wax. This article will help you understand what candle tunneling is, why it happens, and how you can prevent it to save your candles from being ruined.
What is Candle Tunneling?
Candle tunneling occurs when a candle burns down its center, leaving a ring or wall of unburned wax around the edges. This not only shortens the life of the candle and wastes wax but also diminishes its overall performance and aesthetic appeal.
Causes of Candle Tunneling:
The primary cause of candle tunneling is an insufficient initial burn or "memory burn." When you first light up a new candle, you need to allow a melt pool to form all the way to the outer edge. If this doesn't happen, the subsequent burns will follow the same narrow path, resulting in tunneling. Other factors include low-quality waxes, weak wicks, and improper wick trimming.
Tips on Preventing Candle Tunneling:
1. The First Burn
When lighting up a new candle, ensure that you burn it long enough for the entire surface to liquify up to its edges. This typically takes at least 1 hour for every inch in diameter – for example, a 3-inch wide candle would require around 3 hours for its first burn.
2. Choose Quality Candles
Invest in candles made from high-quality wax and well-crafted wicks. Inferior materials can make it challenging to avoid tunneling even if you follow all other preventative measures.
3. Trim Your Wick
Before every burn session, trim your wick to about 1/4 inch in length. This ensures adequate airflow around the flame, leading to an even burn and reducing the chance of tunneling.
4. Use a Candle Warmer
If the tunneling has already occurred, you can use a candle warmer to melt the remaining wax around the edges of the candle. This will help salvage any excess wax and create an even surface for your next burn.
5. Burn Time
Don't burn your candles for more than 4 hours at a time. Extended burn times can cause the wick to become unstable and increase the likelihood of tunneling.
Conclusion:
Preventing candle tunneling not only extends the lifespan of your candles but also enhances your candle-burning experience. By following these simple tips, you'll be able to enjoy candles with consistent and even burns every time, giving you the full value of your scented delights!