The Top Food Kits and Experiences for Home Cooks and Foodies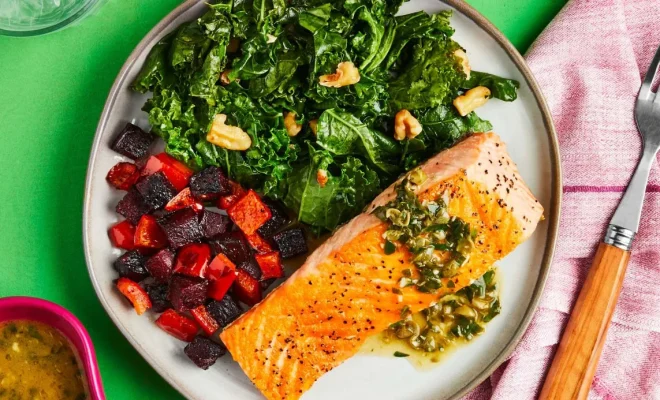 Introduction:
In the era of food delivery services, meal kits, and curated experiences, it's never been easier to explore new culinary delights from the comfort of your home. In this article, we take a look at some of the best food kits and experiences found on CNET's list, perfect for all home chefs and food lovers.
1. Blue Apron:
The pioneer in the meal kit industry, Blue Apron offers diverse chef-designed recipes accompanied by pre-portioned ingredients. With easy-to-follow directions, Blue Apron takes the hassle out of planning and shopping for meals while satisfying your taste buds with delectable dishes.
2. HelloFresh:
With a focus on nutritious ingredients and easy cooking, HelloFresh provides pre-measured ingredients with simple recipes to maximize the flavor while minimizing prep time. Offering various dietary preferences like vegetarian, calorie-smart, and family-friendly options, HelloFresh ensures that there's something for everyone.
3. Gobble:
For those with limited time on their hands, Gobble features meal kits that can be prepared in just 15 minutes. These gourmet one-pan dinners are designed with simplicity in mind without compromising delicious flavors.
4. Green Chef:
Green Chef caters to those looking for organic produce and wholesome ingredients in their meal kits. They offer a wide range of diet-based plans including keto, paleo, plant-powered, balanced living and family plans ensuring that all dietary needs are covered.
5. Goldbelly:
Goldbelly is a paradise for food adventurers. It presents iconic dishes from famous restaurants
around the country shipped directly to your doorstep – think pizza from New York or Texas BBQ.
6. Universal Yums:
Catering to the worldly snacker's cravings, Universal Yums is a subscription box service that delivers unique snacks from different countries each month. Enjoy savory or sweet treats from around the globe with a fun cultural fact sheet, allowing you to explore international cuisine right at home.
Conclusion:
When it comes to meal kits and food experiences, the options are diverse and tailored to cater to various preferences. From gourmet meals to international snacks, there's something for everyone looking to venture into new flavors or simplify their cooking routine. Whichever you choose, bon appétit!