The Rise of The Robot Teacher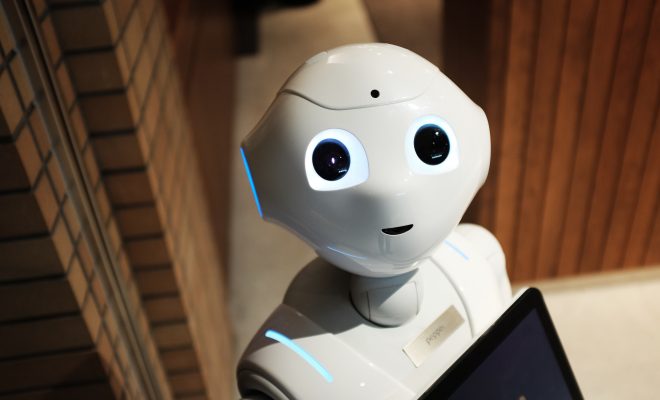 Machines have become part of our daily lives.
Many homemakers use a Roomba or a iRobot to sweep their floors daily. Talk robot companions like Tapia serve as useful companions who alert, remind, encourage and support their owners in domestic capacities.
Interactive robots are making their way into schools, as well. Finland and other countries, for example, have already experimented with instructional robots. These machines ask questions, listen for responses, and read facial expressions as they interact with students.
Educators have found five interactive robots particularly useful for academic and social learning.
The hardest part of learning a language is pronouncing the words correctly. As a result, developing native-like fluency can be difficult.
Elias changes that, especially for young learners between the ages of 7 and 9. The small robot sings and dances, plays vocabulary games, and converses with students. Based on European language acquisition pedagogy, the software program adheres to the Common European Framework of References for Languages (CEFR).
Elias Robot works in conjunction with a NAO-robot, and only teachers can purchase the device for their classrooms.
One of the older interactive robots in the lineup, Keepon is useful for social interaction. This robot is made of pliable rubber and stands on a base. The device is useful for observing and encouraging synchronized movements, utterances, and other social cues.
Keepon is useful for students with developmental delays and autism
In its sixth generation, Nao is one of the most advanced interactive robots for the classroom.
Nao is completely programmable and can teach a variety of lessons. In addition, the robot speaks more than 20 languages; walks without assistance; grasps, holds and releases objects; and recovers from falls.
You won't find this interactive robot in every classrooms, though; Nao commands a hefty price of $9,000.
Evo won't teach your students how to diagram a sentence or how to speak a new language.
If, however, you're looking for a way to teach coding, consider letting an instructional assistant do it for you. In this case, the assistant is EvoOVObot, the tiny animated machine that responds to cause-and-effect code blocks or code colors that your students design.
Evo (and the older Bit) teaches logical and sequential thinking.
A smartphone-based robot, Tega serves as a classroom learning companion for younger kids. The interactive robot asks students to complete tasks, monitors their success, and provides feedback. Tega's shape and skin mimics that of a stuffed animal, which many young students find appealing and non0threatening.
If you're thinking these robots are merely machines, you're right. Even with their many uses in the classroom, none of the robots are sentient. They respond to stimuli but cannot perceive or feel emotion. Sentient machines eventually may become a reality, but for now, interactive robots encourage students to engage in learning experiences.
The classroom robot may be able to remind the teacher of important meetings or report weather conditions before the dismissal bell rings, but interactive robots lack other skills, including classroom management. Eventually, the robot's novelty wears off, and the machine becomes another device in the classroom.