The Nokia 5710 XpressAudio Is the Dumb Phone You Need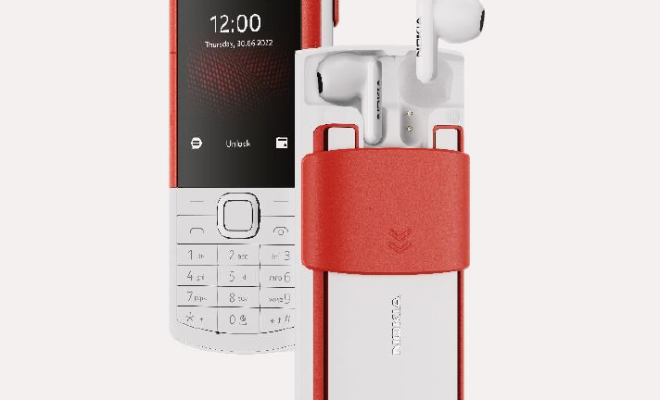 As smartphones have grown more and more prevalent, it's become increasingly difficult to find a simple, basic phone that just does what it's supposed to. Enter the Nokia 5710 XpressAudio – a dumb phone that harks back to a simpler time. Designed for music lovers, this phone boasts a clear audio playback that allows you to listen to your favorite tunes without interruptions.
While it may not have all of the bells and whistles of a modern smartphone, the Nokia 5710 XpressAudio offers some pretty impressive features for a basic phone. First and foremost, it has a dedicated music player – a rarity in today's market. The playback quality is excellent, and the phone supports a range of audio file formats, including AAC, eAAC+, and MP3.
In addition to the music player, the Nokia 5710 XpressAudio also has an FM radio receiver, which allows you to listen to local radio stations without needing to stream over the internet. This can be especially handy when traveling, as you don't need to worry about data usage or internet connections.
When it comes to design, the Nokia 5710 XpressAudio is compact and lightweight, making it easy to slip into a pocket or bag. The phone is available in black or red, and features a small color screen and a basic keypad. Despite its lack of touchscreen functionality, navigating the menus and making calls is straightforward and intuitive.
Of course, there are some downsides to the Nokia 5710 XpressAudio. As noted, it's not a smartphone, and therefore doesn't offer the same features and functionality as more advanced devices. It has limited connectivity options – there's no WiFi, and it only supports 2G cellular networks. Additionally, the phone's camera is basic and doesn't offer any advanced features or filters.
However, if you're looking for a device that simplifies your life and enables you to focus on the basics – namely, making phone calls and listening to music – the Nokia 5710 XpressAudio may be the perfect choice. Its impressive audio capabilities and user-friendly design make it a standout option in the world of basic phones.