The New Batteries That Will Make You an Electric Car Believer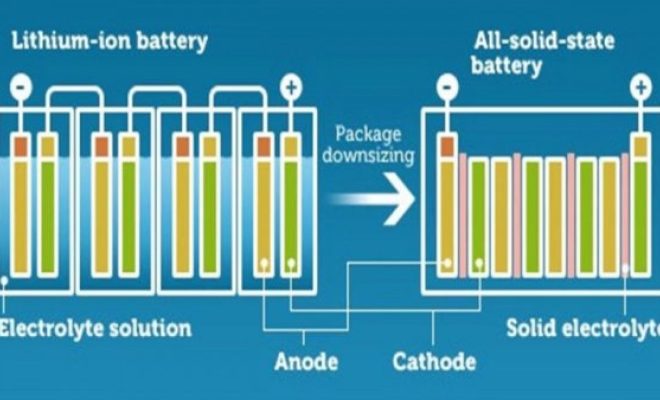 In recent years, the automotive industry has experienced a surge of interest in electric cars. Environmental concerns and advancements in battery technology have encouraged more people to abandon traditional gas engines for cleaner alternatives. The race to create the next generation of electric vehicle (EV) batteries is heating up, and with it comes new advancements capable of converting even the staunchest gas-lovers into electric car believers. In this article, we'll explore some of these groundbreaking batteries that promise to change the future of automobiles.
1. Solid-State Batteries
Solid-state batteries have been touted as the next big breakthrough in EV battery technology. Unlike conventional lithium-ion batteries, solid-state batteries use a solid electrolyte instead of liquid or gel-based ones. This solid electrolyte allows for higher energy density, better thermal performance, and faster charging speeds.
Companies like Toyota and Volkswagen are investing heavily in developing this technology, enhancing its potential for mainstream adoption. Once perfected, solid-state batteries could increase electric vehicle range and efficiency while reducing overall weight – factors that have traditionally acted as barriers to wider EV acceptance.
2. Lithium-Sulfur Batteries
Another promising contender in the EV battery space is lithium-sulfur (Li-S) technology. Li-S batteries offer higher energy density than current lithium-ion alternatives at lower costs due to their use of abundant and inexpensive sulfur materials.
Researchers at Monash University in Australia recently developed a prototype Li-S battery that boasts an impressive energy density that could potentially allow electric vehicles to travel up to 1000 km on a single charge – approximately twice the distance achieved by current EVs on the market. If successfully commercialized, Li-S batteries could make "range anxiety" a thing of the past.
3. Silicon Anode Batteries
Silicon anode batteries replace traditional graphite anodes with silicon, leading to significant improvements in energy capacity and charging efficiency without sacrificing cycle life. Companies like Tesla and Sila Nanotechnologies are pioneering this field, with Tesla's recent unveiling of its 4680 battery cell expected to make a significant impact on future EV models.
Silicon anode batteries have the potential to deliver higher energy density, increased efficiency, and faster charging times compared to their graphite counterparts. Analysts predict that this technology could become a key factor for mainstream consumers as they decide whether to choose electric vehicles over traditional gas-powered options.
Conclusion
The future of electric cars looks promising as these new battery technologies continue to develop and gain traction. Solid-state, lithium-sulfur, and silicon anode batteries all possess attributes that address critical concerns surrounding traditional lithium-ion batteries. With greater energy density, longer ranges, and faster charging capabilities, these innovative batteries have the potential to persuade even the most ardent gas automobile supporters to embrace electric vehicles. As technology advances and adoption rates rise, we can expect a cleaner, greener world powered by revolutionary electric cars.