The most Important Specs to Check Before Buying a Smart TV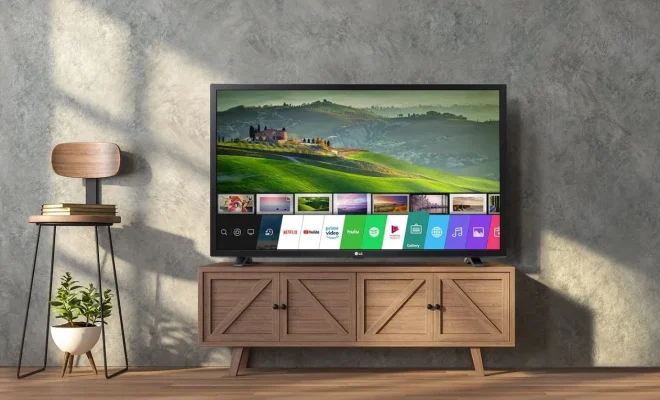 In this age of smart technology, the TV has also joined the revolution. Smart TVs have become increasingly popular over the years, and are now an essential part of most households. With the rise in demand for smart TVs, there has also been an increase in the number of brands and models available in the market. This can make it confusing for buyers to choose the right smart TV that meets their needs, and budget. With that in mind, let's take a look at some of the most important specs to check before buying a smart TV.
Screen Size:
One of the first things that you should consider when buying a smart TV is the screen size. Think about what you will be using the TV for, and where you will be placing it. Do you want a large screen that will be the centerpiece of your living room, or a smaller one for your bedroom? The screen size of a TV is measured diagonally, and typically ranges from 32 inches to 85 inches. Choose a screen size that is appropriate for the space where the TV will be placed.
Display Type:
The type of display is another essential aspect of a smart TV. The most popular display types include OLED, LED, and QLED. OLED panels are known for their excellent picture quality and black levels, while LED TVs offer great color accuracy and brightness. QLED (Quantum dot LED) TVs combine the best of both worlds, offering excellent brightness and color accuracy.
Resolution:
The resolution of a TV is an indication of the number of pixels on the screen. The higher the resolution, the sharper and clearer the picture quality. The most popular resolutions include 720p, 1080p, and 4K. While 720p and 1080p are still popular, 4K resolution is now becoming the standard for most smart TVs. 4K televisions offer four times the resolution of the standard 1080p TV, providing more details and a crisper image.
Smart Features:
Smart features are arguably the most critical spec to check before buying a smart TV. Smart TVs should have built-in Wi-Fi connectivity, so you can easily access streaming platforms such as Netflix, Hulu, and Amazon Prime Video. They also come with voice assistant capabilities, enabling you to use voice commands to search for your favorite shows and movies. Check to see if the smart TV you choose is compatible with your preferred streaming platform.
Connectivity:

Another vital spec to check before purchasing a smart TV is connectivity. Check if the TV has enough HDMI, USB, and Ethernet ports to connect with other devices. HDMI ports are especially important if you plan to connect a gaming console or Blu-ray player and USB ports can be used for other peripherals like external hard drives or smartphones.
Overall, shopping for a smart TV can be exciting yet overwhelming. It's easy to get lost in all the features and specifications, but keeping these essential specs in mind will make your decision easier. Look for models that fit your specific needs and budget, and you will undoubtedly find the perfect smart TV for your home entertainment.