The Magic of Ctrl+Shift+T: Why This Will Always Be My Favorite Keyboard Shortcut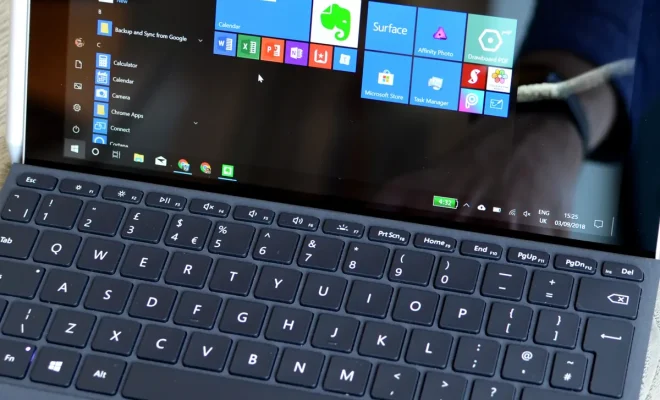 In the digital age, time is of the essence. We are constantly looking for ways to improve our productivity and efficiency. Keyboard shortcuts are one such way to save time and simplify our interactions with technology. Among the multitude of shortcuts available, there is one that stands out above the rest – Ctrl+Shift+T. Let's dive into the magic of this keyboard command and understand why it'll always be my favorite.
Ctrl+Shift+T is a universal shortcut that works across most web browsers, including Google Chrome, Mozilla Firefox, and Microsoft Edge. You might be wondering what exactly does this shortcut do? It reopens the last closed tab in your browser. How many times have you accidentally closed a tab with an important search result or an insightful article you were reading? Frustration hits hard when faced with this situation, but with Ctrl+Shift+T, it's like a guardian angel that swoops in to save you.
Here are some reasons why Ctrl+Shift+T should be your go-to keyboard command:
1. Easy Accident Recovery: The most obvious advantage of this shortcut is its ability to recover closed tabs quickly and effortlessly. No more frantic scrambling within your browsing history to find that lost page.
2. Increased Productivity: By not having to backtrack in search of a closed tab, your workflow remains smooth and uninterrupted. You can bounce back from mistakes more swiftly, leading to improved efficiency throughout your workday.
3. Better Focus and Concentration: When faced with a wealth of opened tabs competing for attention, navigating through the chaos can prove distracting. With Ctrl+Shift+T at your disposal, you can close non-essential tabs knowing they're just a keystroke away if needed later.
4. Multiple Tab Recovery: Repeatedly pressing Ctrl+Shift+T will reopen multiple closed tabs in the order they were closed. This function is invaluable during extensive research projects or when you're juggling an array of tasks simultaneously.
5. Cross-platform Compatibility: The widespread support of this shortcut across different browsers ensures consistency in your workflow, no matter which software you prefer or find yourself using on various devices.
Once you start employing the power of Ctrl+Shift+T, you'll never look back. It's a seemingly small and inconspicuous shortcut but packs a punch in its ability to save you time, reduce stress, and maintain peak productivity levels. While there are many keyboard shortcuts that can make our lives easier, the magic and versatility of Ctrl+Shift+T is why it will always be my favorite.